What is Director Forum?
Director Forum is a private, supportive community for Directors in similar situations to learn from and help each other face the tricky issues involved in running a Disability Services department.

We gather at a monthly event where we meet, network, and problem solve together. The majority of the 1-hour meeting is spent in small groups, discussing a big challenge.

Think of it as a support group - people who you'll be able to trust, learn from, and meet with regularly to seek creative approaches to your problems.
Our next event
Thursday 13th January, 1pm ET
We'll be discussing making budget decisions. At the start of the new year, many will be looking to the approach of the new academic year. What new technology or accommodations do you need to make room for in your budget? Maybe you need to apply for budget for new staff, or you need to review where your note taking support budget is currently spent. In this session we'll discuss best practice for making budget decisions, and share tactics and experiences that have helped to secure budget for necessary department spend.

Bring your challenge to the meeting and discuss it with your peers. We'll gather in small groups to brainstorm creative approaches to problems, share experiences and victories, and encourage each other.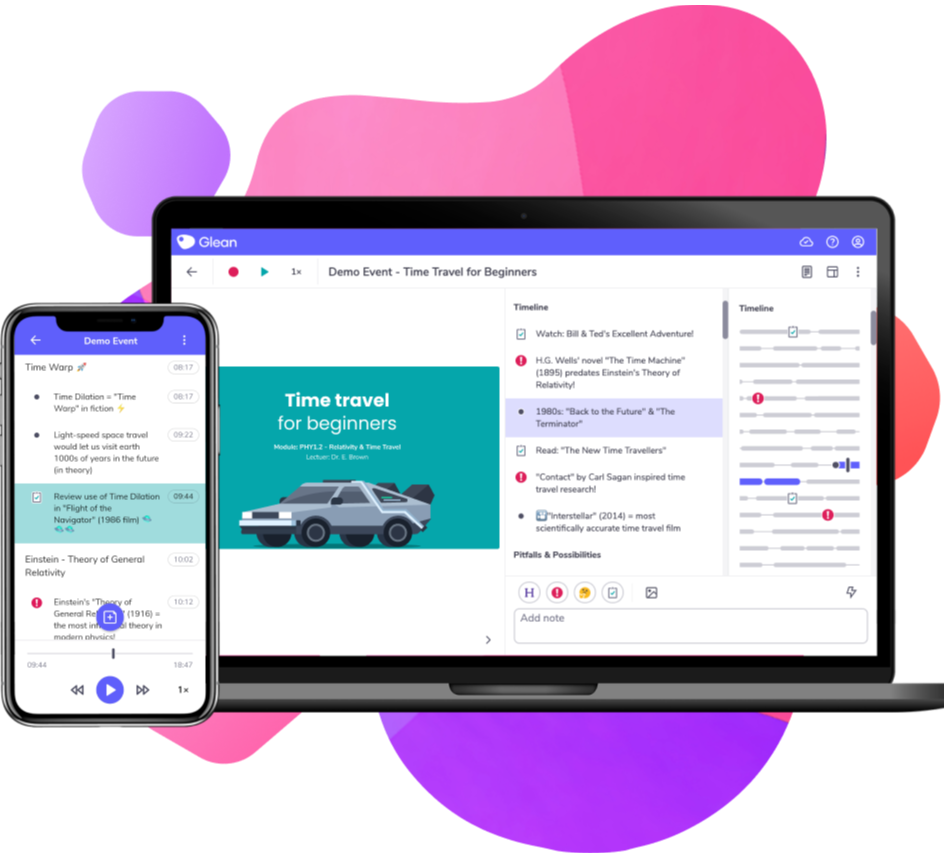 Director Forum is hosted by Glean
Director Forum is hosted by Glean, the note taking solution that is the antidote to information overload. There is no charge to join Director Forum, nor do you have to be a Glean customer. Here's why:

We work with Directors of Disability Services departments every day. We know it's a tough, complicated job. The pressures you face are very specific to your role - none of your colleagues fully understand your challenges, and nor do we.

But your peers do. Director Forum is all about gathering Directors to discuss the challenges you're facing, and to connect you with people who can help you to overcome them.

We at Glean want to support you. We can't advise on all your problems, but we can help you to connect. This is a non-promotional event - we won't be talking about Glean, we're just here to help facilitate your learning.