Every day's a school day
We didn't write the book on continuous learning (but we probably read it).

We're a team packed full of curious people, constantly looking for better, faster, downright ingenious ways of getting things done.

This culture of continuous learning empowers our colleagues to top up their knowledge with: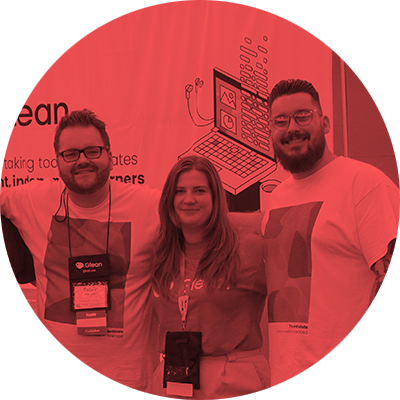 Conferences and events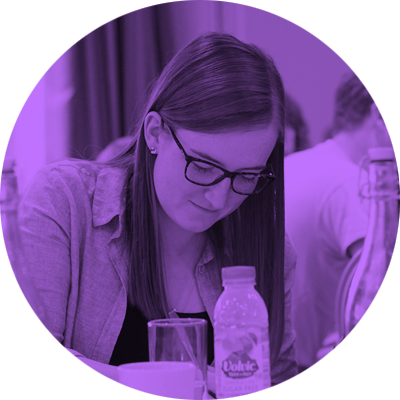 Courses and qualifications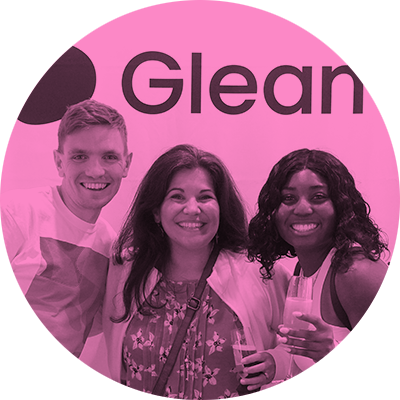 Communities and networks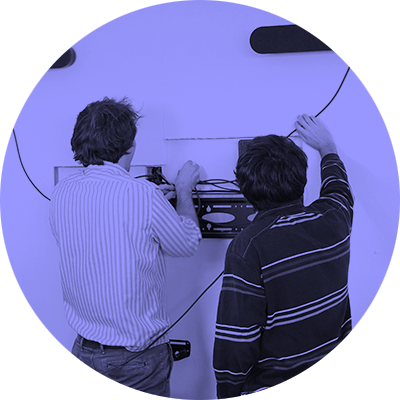 Apprenticeships and study leave
"It's the only place I've worked where personal development and ongoing learning is so consistently encouraged. In fact it's expected - courses, conferences, mentors etc. are integral to how we grow, it's not seen as a distraction from your day job."
Chrissie Leahy, Glean employee
Working 9-5, 10-6, 8-4...
We're all together from 10-4. Outside of that, your schedule is your own!
Work should work for you, so your wellbeing always comes first...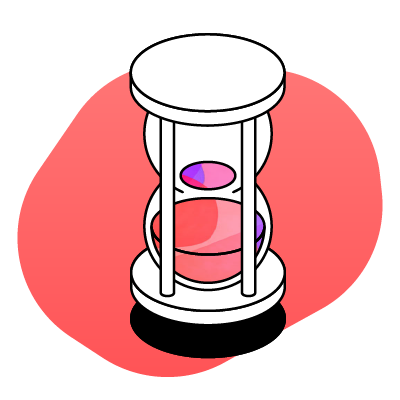 Truly flexible working
33 days annual leave
3 days gifted at Christmas
Buy, sell, and carry holiday over
Nomad working policy
Free city centre parking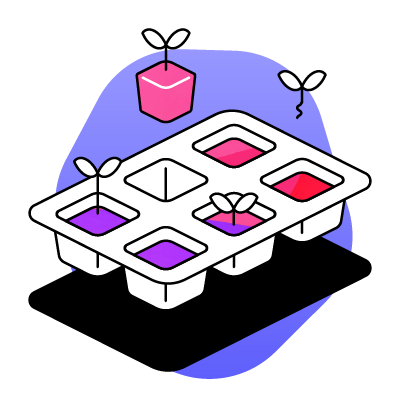 Enhanced mat & pat leave
26 weeks fully paid maternity leave + 4 weeks fully paid paternity leave with a following 4 weeks phased return to work at full pay (upon one year of service)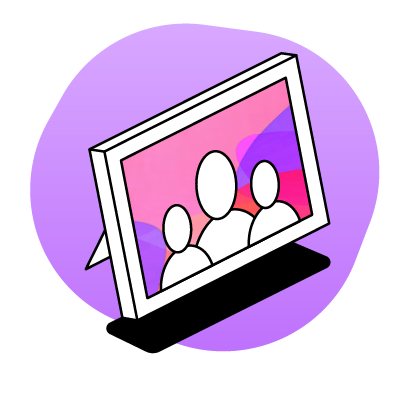 Health cash plan and EAP
Funding for: dentists, opticians, physiotherapy, wellbeing support...
Access to 24 hour GP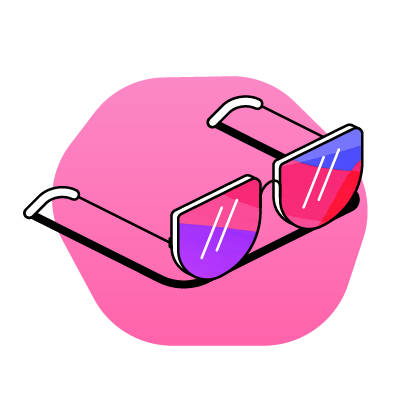 Pension scheme
6% employer contribution and minimum 2% employee contribution
The right people can be anywhere
Work happens where you're effective.
Feel creative in the office and focused at home? Other way around?
Find out for yourself!


Beautiful office space designed with work and play in mind
Truly flexible working hours to fit around when you work best
Full home set-up so hybrid working comes with no compromises
Remote worker travel allowance for in-person events
15 day Nomad Working Policy for the adventurers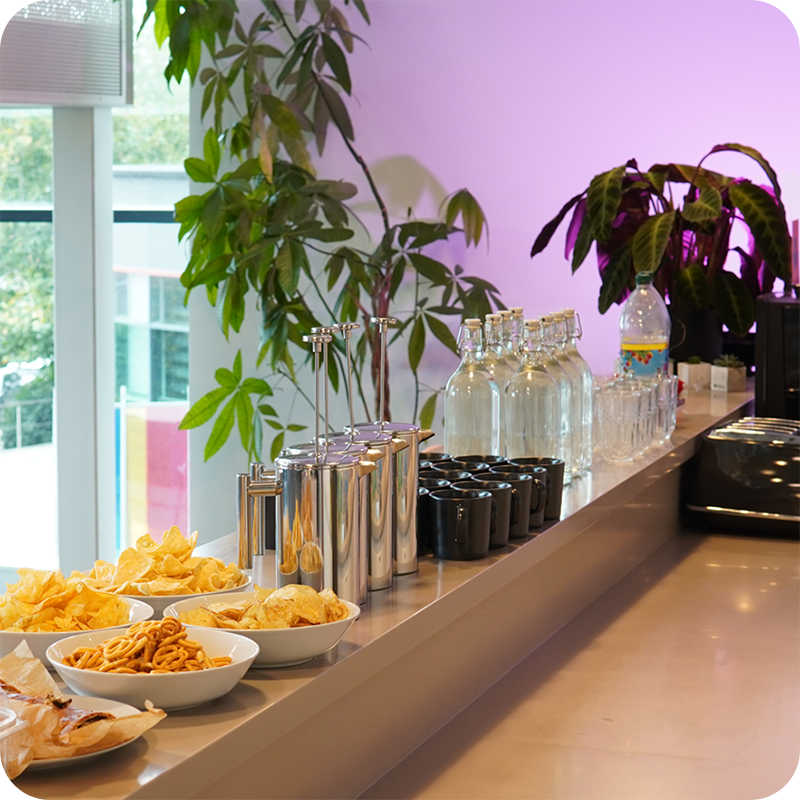 Bring your whole self to work
We believe the best teams are the ones that bring together a breadth of lived experiences. We may not always be in the same room, but there are plenty of ways to connect over common interests and to share knowledge, whether online or at regular company events, department socials, and group learning opportunities.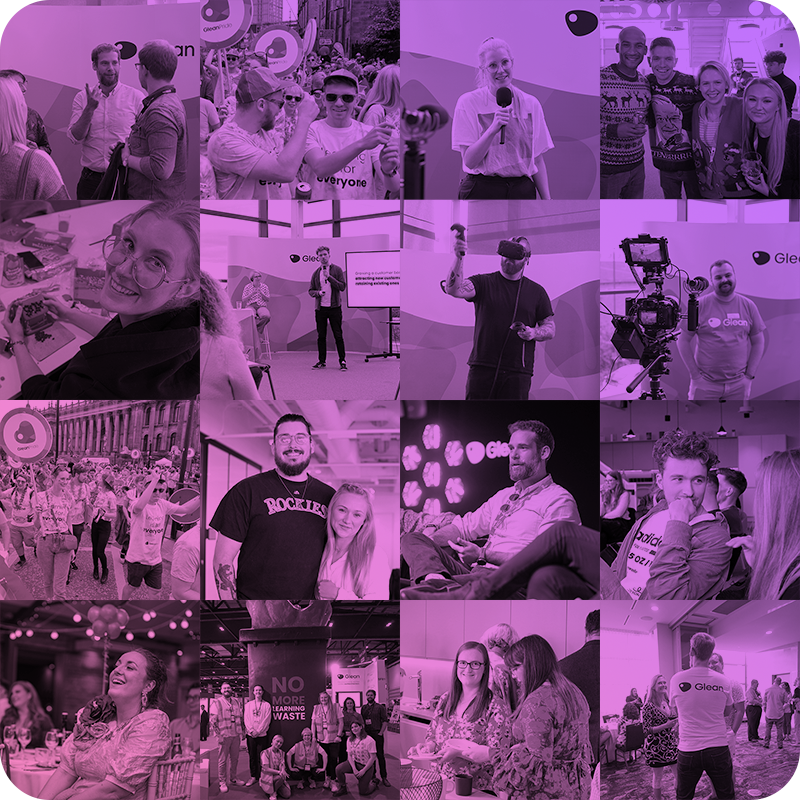 Our Big Idea
Individually talented,
with a shared spirit
Here at Glean, our driving force is to create a meaningful impact. We firmly believe that no one is merely a cog in a machine.

We are trailblazers, innovators, and achievers, consistently identifying potential and turning it into reality.

Ultimately, it boils down to three fundamental values:
Trust is foundational
Trust is the cornerstone of everything we do. It forms the foundation of our relationships with each other and our customers. We live and breathe trust, ensuring it permeates our culture.
This means we:
Demonstrate our integrity


Hold ourselves accountable for both triumphs and setbacks



Proactively communicate our needs, expectations, and boundaries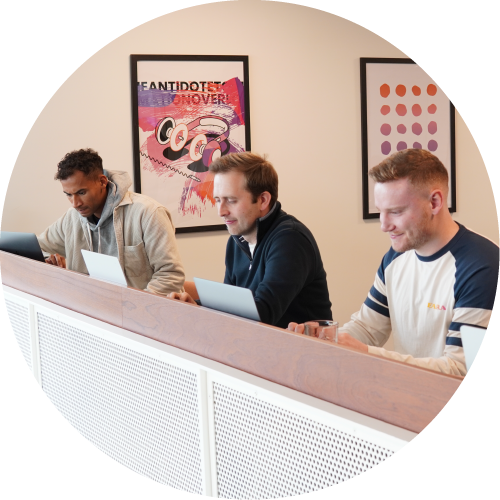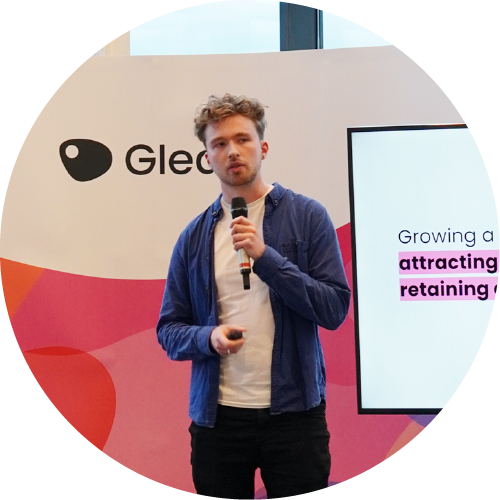 Growth is a mindset
We thrive by embracing our own attitudes and coming together to conquer seemingly impossible obstacles. At Glean, we strive to create an environment where everyone can unleash their full potential.
To accomplish this, we:
Yearn to unleash our capabilities


Demonstrate resourcefulness in the face of adversity



Embrace a culture of constant learning
The journey is best enjoyed together
Welcome to our vibrant and inclusive community where we cultivate meaningful connections to ignite fun and creativity together.
This entails:

Actively forging genuine relationships


Embracing teamwork



Harnessing creativity to bring smiles to everyone's faces