Getting the most from Glean comes down to how well you use your recordings to study. Let's look at how to play your recordings back effectively.
Step 1: Review Labels first
If you used Labels while capturing audio notes, you'll have a few anchor points throughout your recording to come back to first.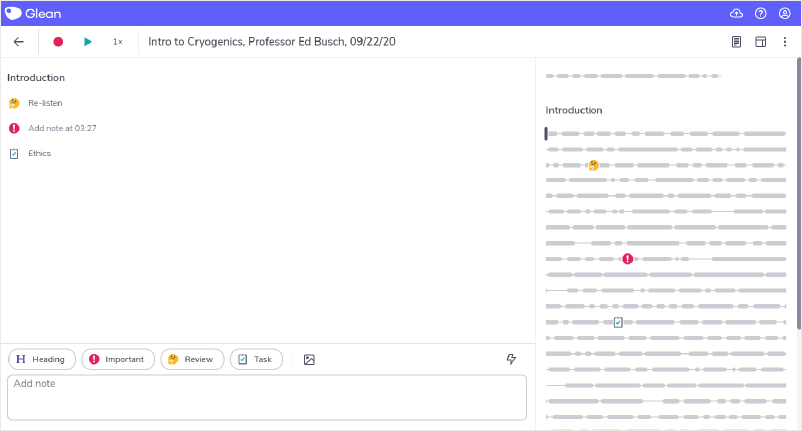 To play these moments back, click the Label icon on the audio pane. Playback will begin immediately.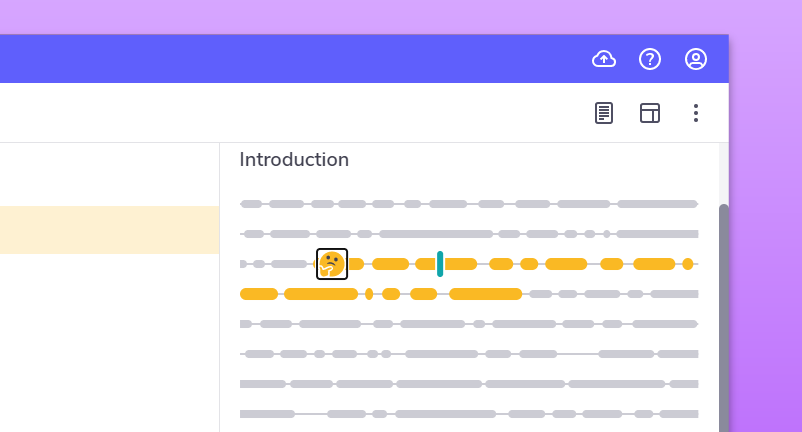 Step 2: Consolidate your learning with Text Notes
Studies show that the more complete your notes are, the better your grades will be.
With this in mind, add text notes while you listen back to your Event. By expanding your notes, you'll help store the information for longer.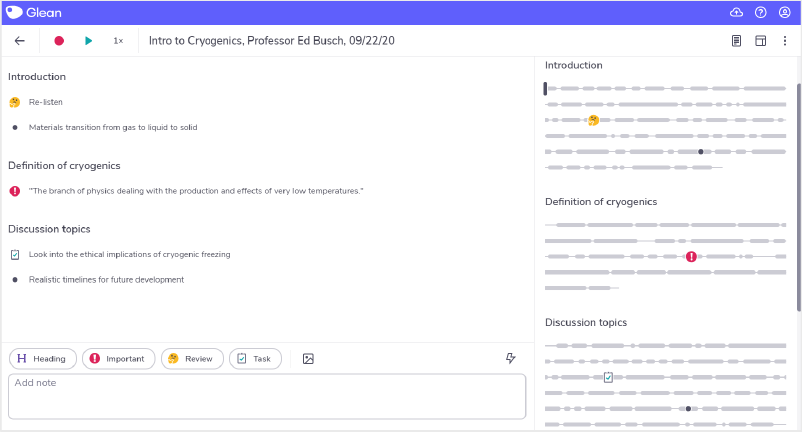 "Umm… sorry, what?!"
Need more info? Visit our help center for full guides on all things Glean.
Empower learners of all abilities
Talk to us about how Glean for Education can support and improve note taking skills.