Whether you're learning in class or online, recording is the foundation of your Glean notes.
Step 1: Create an event
Open a New Event at the start of class.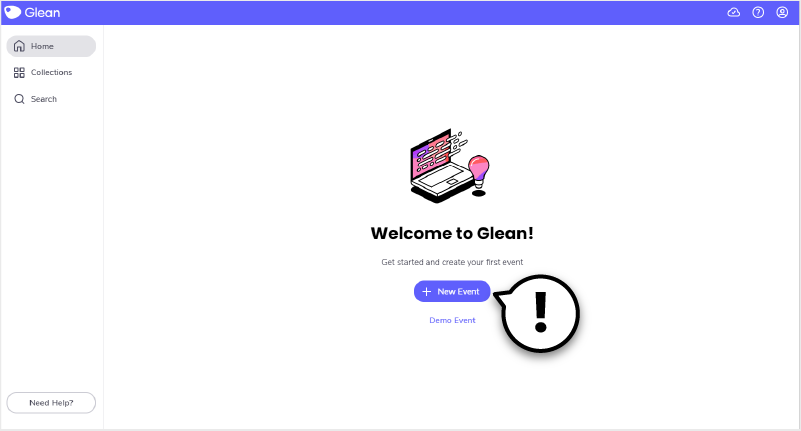 Step 2: Select a recording option
Hit the Record icon in the top left of the screen.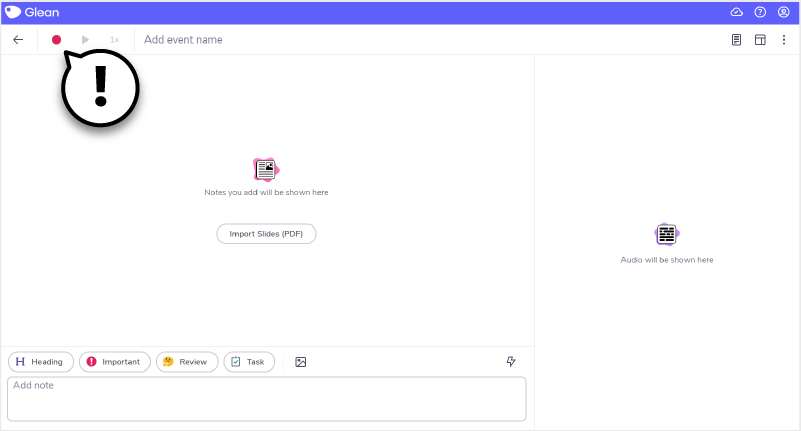 A drop down menu will appear with several options. If you're recording a class in-person, select the 'Microphone' option - this is labelled under 'In-Person Recording'.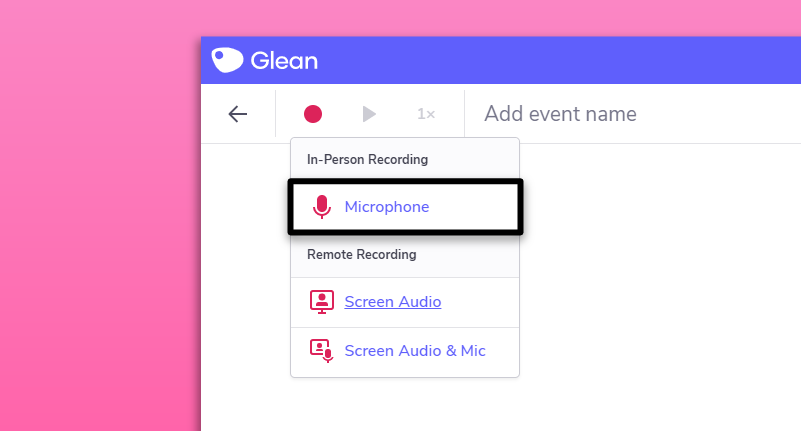 Studying remotely? Select 'Screen Audio' and follow the prompts to get a clean recording directly from your browser or application. If you want to record your own voice, for instance if you're recording a seminar, then select 'Screen Audio & Mic' and follow the prompts.
Step 3: Audio Stream
Glean breaks your recordings into bubbles, representing spoken phrases. This makes it much easier to find what you're looking for when it comes to review.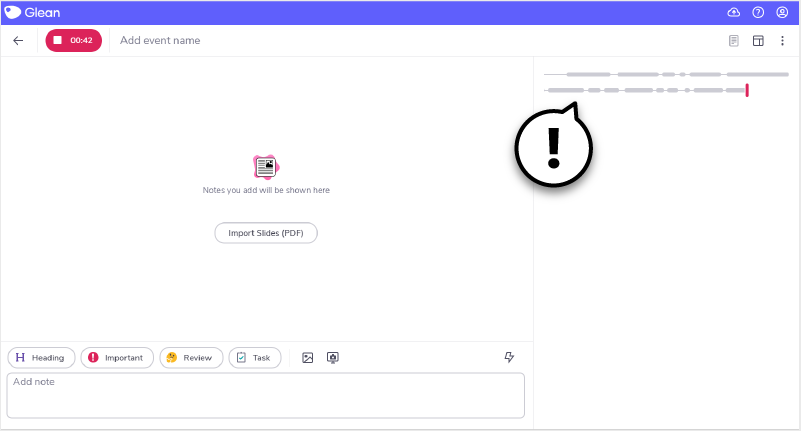 You can choose to hide these audio bubbles while you're recording - click the 'Layout' icon to toggle this on or off.
Remember, you don't need a separate microphone with Glean. Your laptop or phone mic will do the job.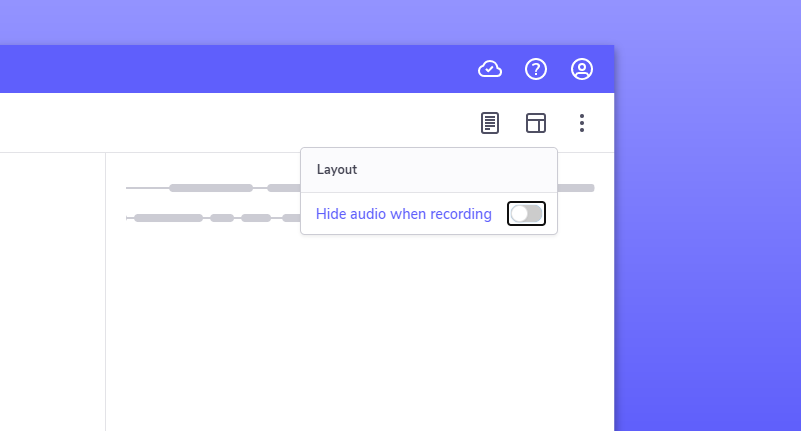 'Umm… sorry, what?!'
Need more info? Visit our help center for full guides on all things Glean.
Empower learners of all abilities
Talk to us about how Glean for Education can support and improve note taking skills.