Need to find an old event or text note? Let's search.
How to use Search: Step 1
You'll find Search in your Glean dashboard, just below Collections.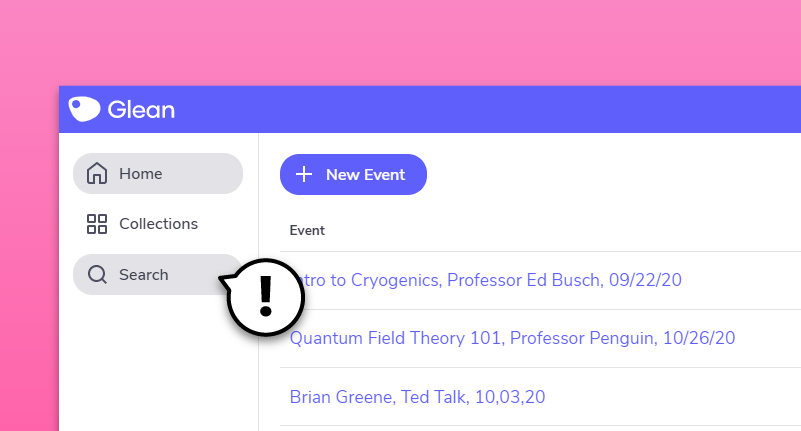 Step 2
Type in your keyword. As you type, results will appear under both 'Event Names' and 'Notes within Events'.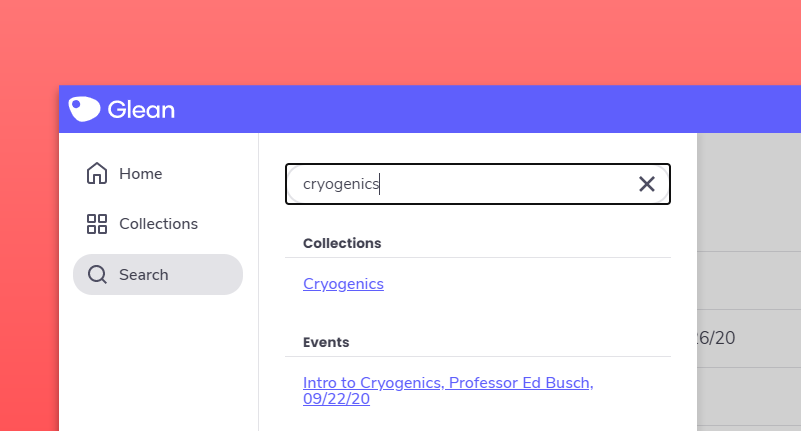 Step 3:
Found what you're looking for? Great! Click through and you're done.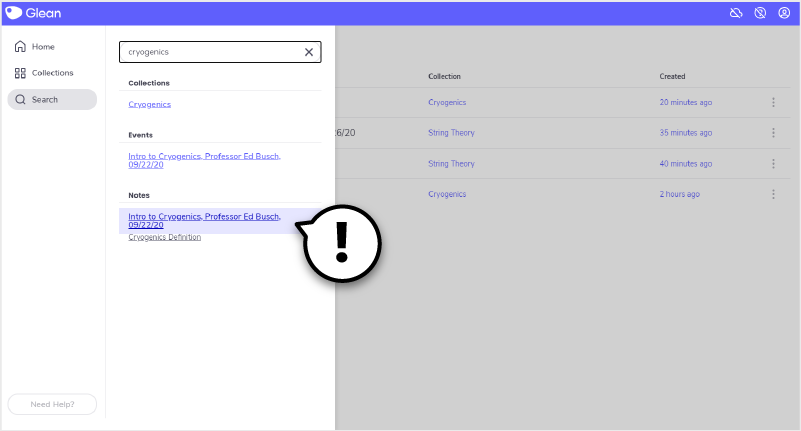 Step 4:
Next time you search, your last keyword will appear in 'recent searches'.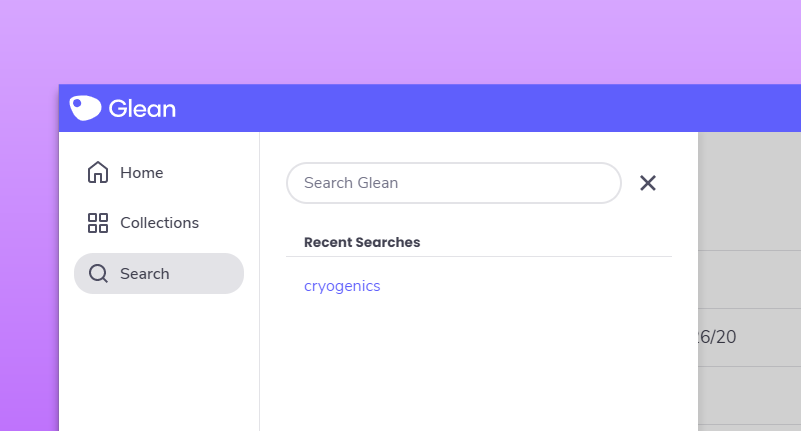 "Umm… sorry, what?!"
Need more info? Visit our help center for full guides on all things Glean.
Empower learners of all abilities
Talk to us about how Glean for Education can support and improve note taking skills.