Let's go through some essential housekeeping to keep your Glean Events tidy and easy to manage.
Step 1: Name your Events consistently
Try this format: '[lecture title]', [professor], [date]
E.g. 'Intro to Cryogenics', Professor Ed Busch, 09/22/2020'.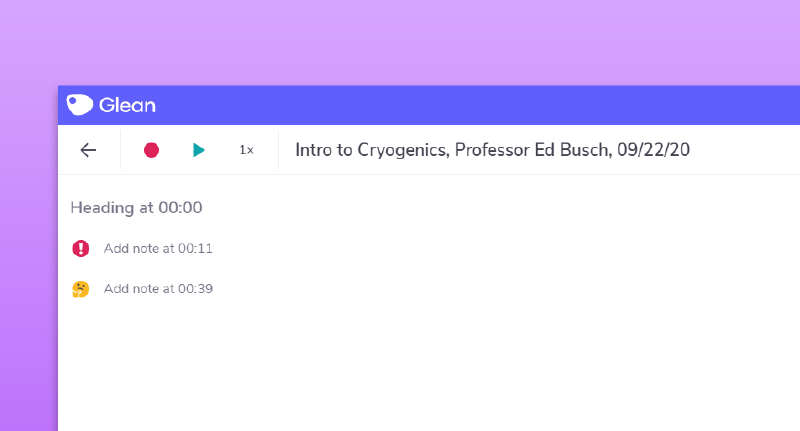 As you'll see in our tutorial for Collections and Search, this will make everything look nice and simple when you're returning to old Events.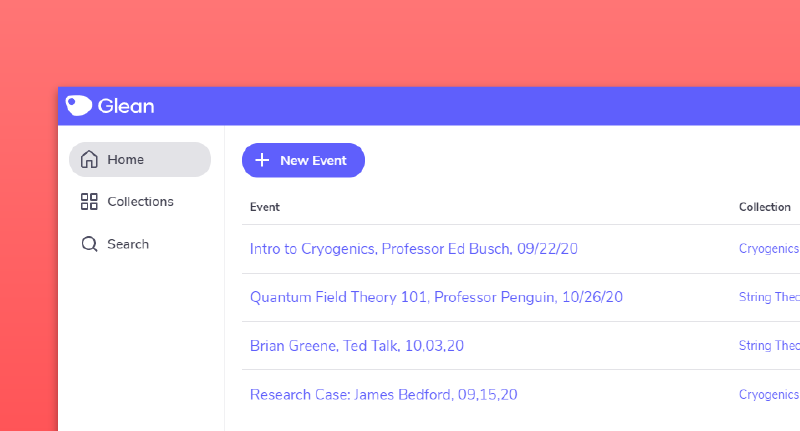 Step 2: Ensure you include keywords in your Text Notes
An example of this would be, in the example lecture given above, 'Cryogenics definition'. Usually the keywords for a lecture will be written on the presentation slides.
This will help you quickly find the notes you need with Search, which will explore next.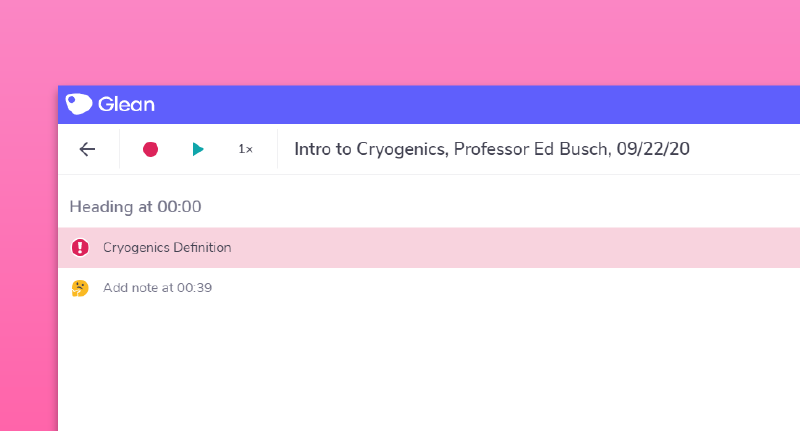 'Umm… sorry, what?!'
Need more info? Visit our help center for full guides on all things Glean.
Empower learners of all abilities
Talk to us about how Glean for Education can support and improve note taking skills.