Recording your online classes is easy with your Windows device. Get up to speed with our quick, three-step process.
On Windows, you can record any audio playing on your device
So why are there three options? Because Glean is a web app, it means that everyone sees the same choices. The important thing to know is that the 'Your entire screen' setting is the one for you.
Want to know How to record from a Mac?
Here's how it works: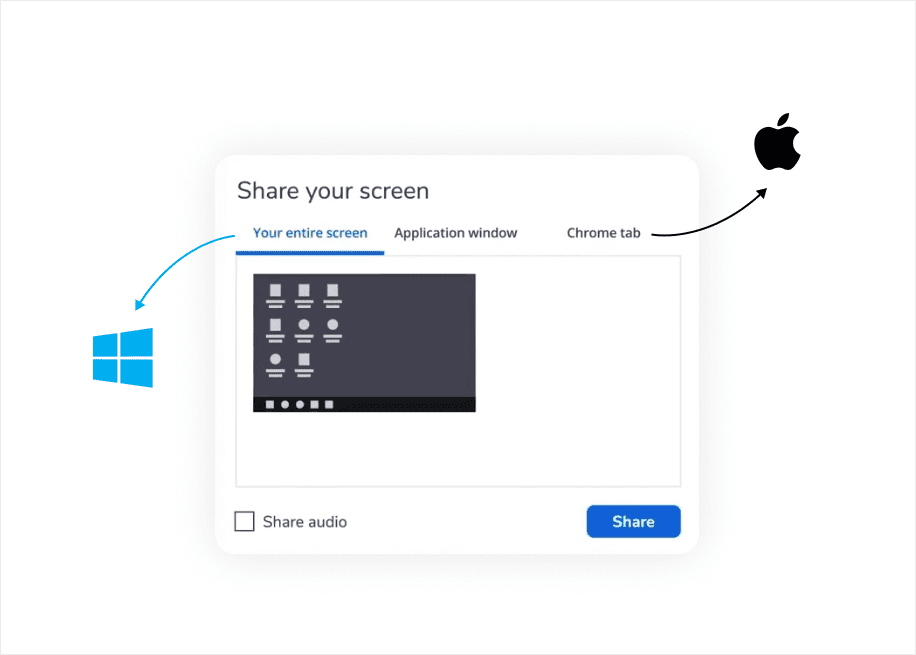 Step 1:
By default, Glean records from your microphone but clicking below the record button allows you to choose other options.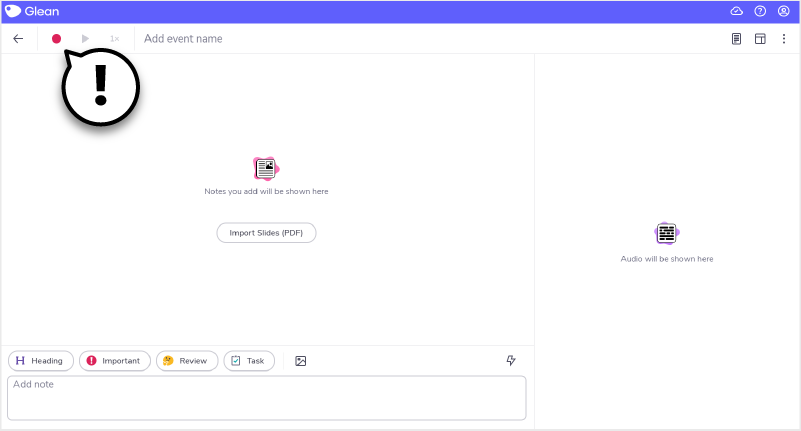 Step 2:
By selecting "record screen audio" you can record audio from video classes directly into Glean.
If you still want to record your own contributions (in a seminar, for example), select 'record screen audio and mic' from the record button drop-down.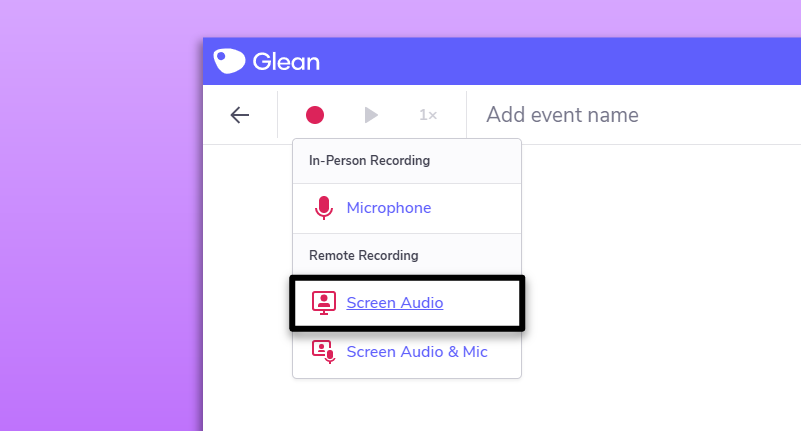 Step 3:
Simply select the window you wish to record from, and click 'share'. Glean will immediately begin recording audio from the source you've selected.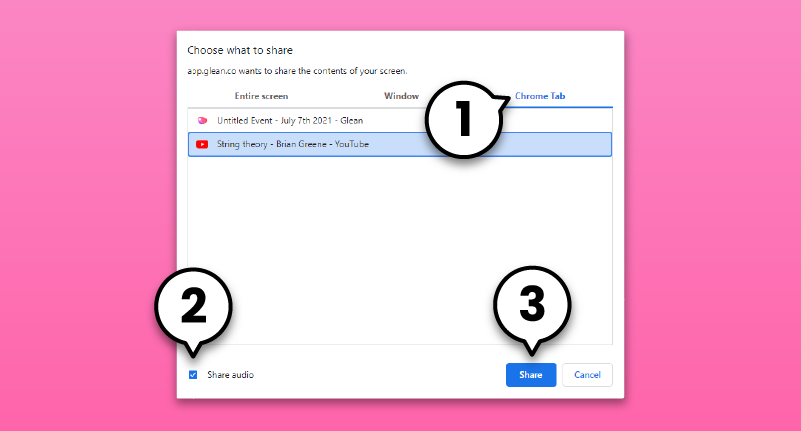 Using Glean with split screen
Split screen lets you watch or read something on one side of your computer screen, and work with Glean on the other side.
On windows we recommend using 'Snap Assist' to help split screen quickly and easily!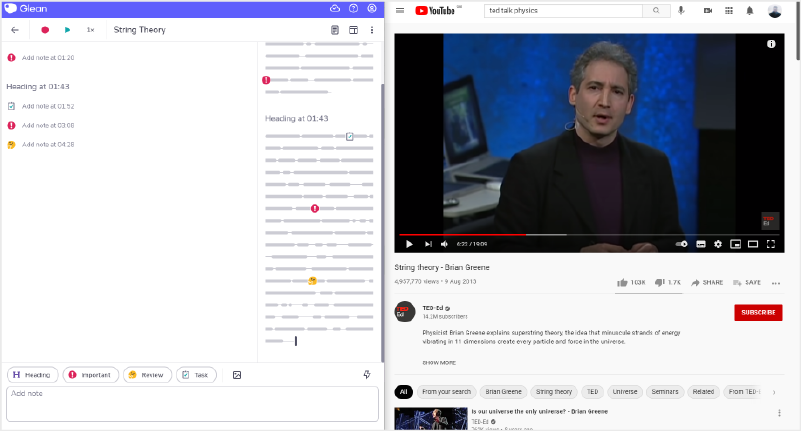 Step 1:
Left-click and hold an empty space in the title bar of an open application window.
The title bar is the horizontal bar at the top of an open application window that contains the name of the programme.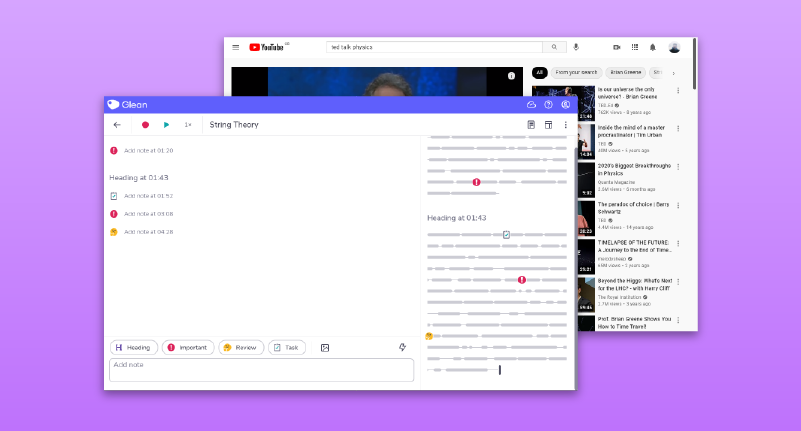 Step 2:
Move the window to the left or right edge of the desktop screen while holding down the mouse button.
When you drag the window to the left or right edge of the screen, you will see a transparent overlay (or boundary indicator) that will indicate where your window will be snapped.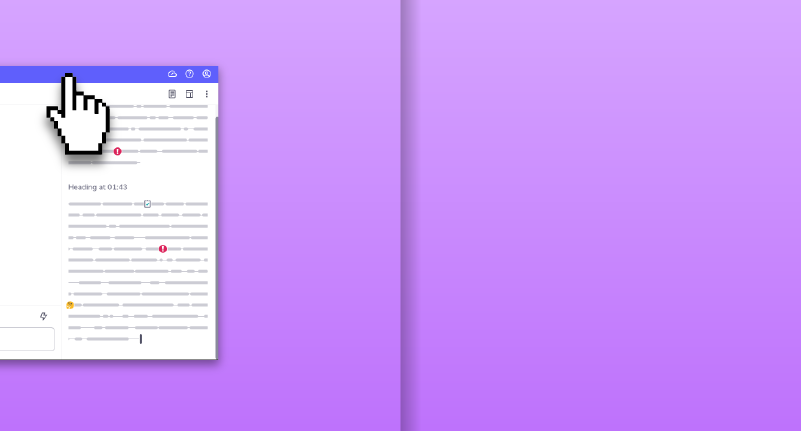 Step 3:
Release the mouse button. This will snap the window on the left or right half of the desktop screen. Releasing the mouse button will also activate Snap Assist.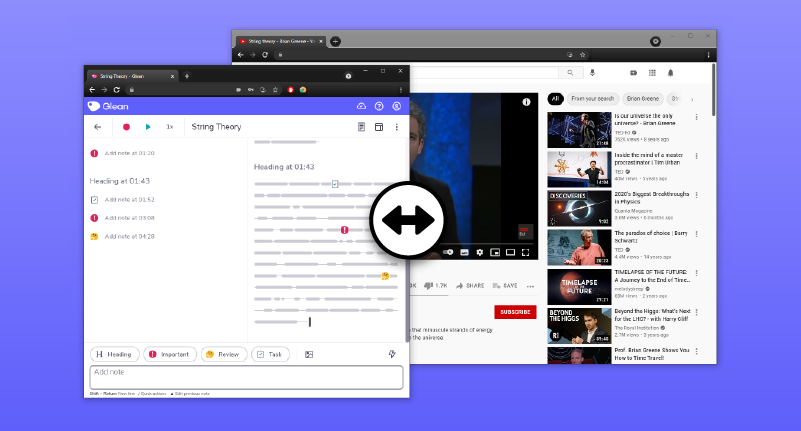 Step 4:
Repeat this step for your other window and ta-da! You're all done!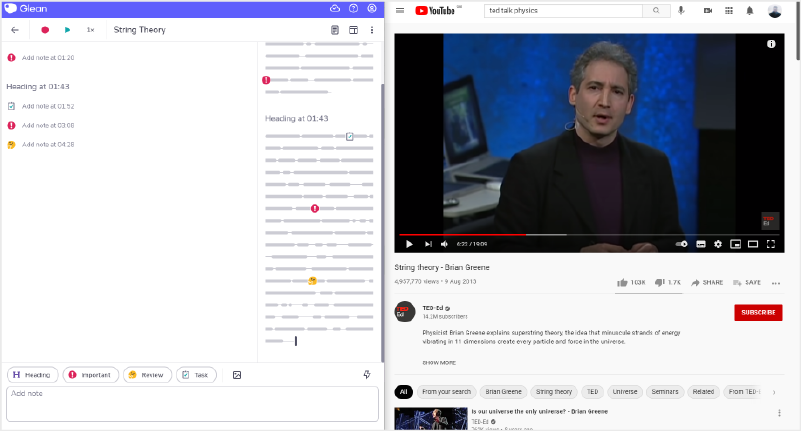 Empower learners of all abilities
Talk to us about how Glean for Education can support and improve note taking skills.