Annotating your recordings is how you start to create a winning set of notes. You can do this while recording an Event or add them after class, but let's see how you can use it to help you review your notes.
How to use Annotate: Step 1
Open your last class recording.
Select a moment you highlighted during class.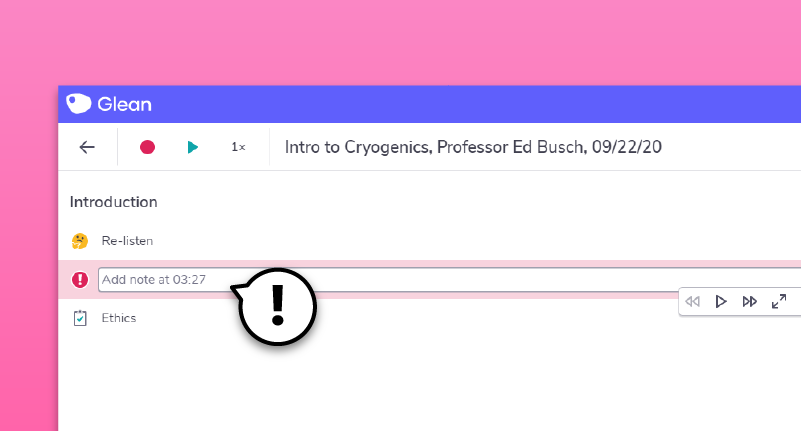 Step 2
Type out a brief note with the main takeaway point from that moment. For example, if the professor provided a definition of a term, annotate the audio with that definition.
Text notes appear in the feed on the left-hand side of the screen. If you're using mobile, your text notes will appear in the center alongside a timestamp.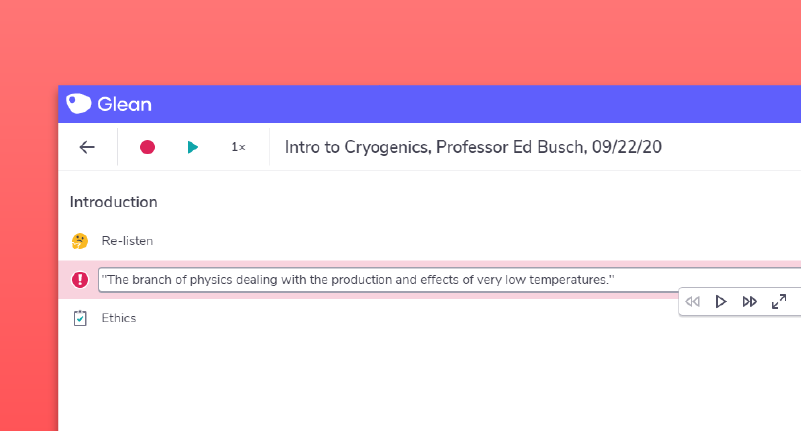 Step 3
Use Headings to separate key points out in your text notes. Later, you'll be able to use these to fine-tune your structure.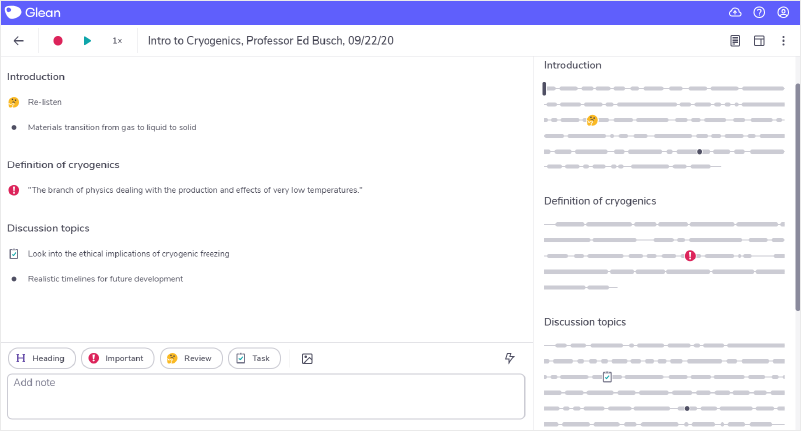 'Umm… sorry, what?!'
Need more info? Visit our help center for full guides on all things Glean.
Empower learners of all abilities
Talk to us about how Glean for Education can support and improve note taking skills.