Though it can be a stressful time for students and parents, the transition to college is easier if you know what to expect
In this piece, discover:
Typical issues students face in transitioning to college How you can prepare the right attitude for college What self-advocacy means for students The importance of orientation The study skills you'll need to make the jump The period between High School and College can feel like limbo. No matter how ready a student feels to make the leap, there's usually a mix of excitement and nervousness about what lies ahead.
We know how hard it can be to adjust to college. So we want to help equip parents and students with the knowledge they need to make the transition as seamless as possible.
Glean develops tools to help students with disabilities across the world achieve their full potential in college. The transition for this group of students can be particularly difficult, so we're familiar with what a complicated journey into higher ed looks like.
We want to share with you a few tips we've picked up along the way, like the importance of self-advocacy and the need for advanced study skills.
But first, the transition to college is all about…
Preparing Attitudes
An important aspect of college life that's much talked about (but little understood until experienced) is the need to represent yourself. It's the first time that many students will be responsible for their own welfare, not to mention their learning.
That's why preparing the right attitude is important. An understanding that it's ok to feel a little overwhelmed by the experience at first, and that everyone at college is in the same boat, is hugely important.
Alongside this, there are a number of qualities that are important for making a success of the transition. Here are just a few that will be crucial:
Self-awareness
Confidence
Realistic expectations
Independence
Time management
With time, things at college will feel more normal. But if they don't, and a feeling of separation persists, it's also important to know that there is support available.
But getting that support requires another skill.
Self-Advocacy
At college, students with disabilities are required to self-advocate for the first time in their education. This is because Disability Services departments are not required to proactively seek students out or provide support – students have to approach them.
Doing this can be difficult for the same reason that many students find the transition hard. Self-confidence, independence and self-awareness are all required to request and receive the right support. Qualities that can be hard to come by in the first few weeks of college.
This applies just as much to a student with a medical, mental health or any other issue that might present an obstacle in the classroom. The ability to understand oneself and one's rights is instrumental in getting the support needed.
Just as important is understanding what doesn't work. Sometimes colleges offer solutions that don't fit. Having the wherewithal to push for what does is a key skill of self-advocacy.
For parents, learning to take a step back when needed and allowing your child to take responsibility for the support they require can be difficult, but it's necessary to set your child up for college.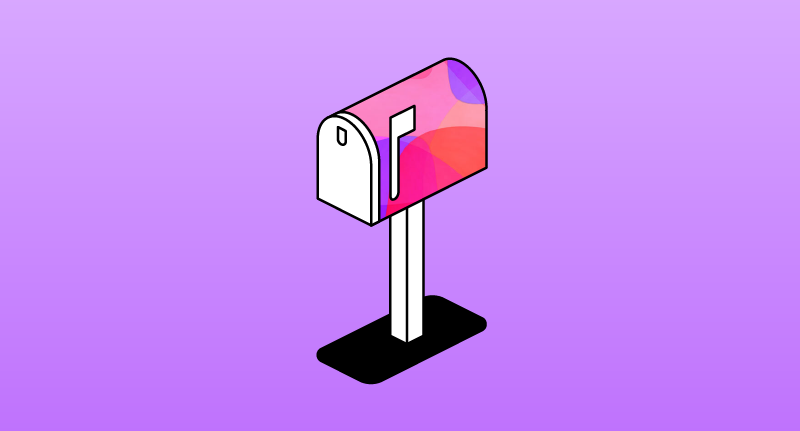 Orientation
Every college has its own orientation process for freshmen. It's worthwhile getting familiar with this during the summer, as there are many different events and programs that will be essential or of real interest.
Working out your way around campus, introductions to student organizations, meetings with academic advisors and opportunities to meet fellow students all form a part of a typical orientation. They provide a great chance to familiarize yourself with your new surroundings, but what you get out of them can depend on what you put in.
Don't miss the chance to make those early connections and understand better how your campus works. And any early contact with faculty, mentors or support staff will stand you in good stead for the coming months.
Independence & Adulthood
It might be a cliché, but the transition from high school to college is also a transition from childhood to adulthood. Along with that comes the opportunity for self-fulfilment, new beginnings and the dawning of new career prospects.
Crucial to all this is the development of independent living. It's a time when students begin to forge their own lives away from the support network that nurtured them. So it's natural for this to be a complicated and difficult process.
Similar to the need to teach children the mental skills to adapt to academic life, is the need to teach them the practical skills to live independently, manage money and look after themselves.
Study Skills
At college level, students are expected to use study skills they may not have learned in high school. As we heard from William Flowers, a Disability Support Professional working in Higher Ed:
'A lot of negative and positive study habits and solutions have already been ingrained in students during K-12. They come out of High School and the types of things they get on an individual education plan are very different to the accommodations they get in Higher Education' - William Flowers
Note taking, independent research, critical and analytical thinking, selection of sources and many other advanced study skills are part of the fabric of higher education courses. Getting familiar with what activities make up studying at college will help students prepare for what can be a big leap academically.
So what can students do? Many colleges have academic success departments that offer seminars and workshops that provide a good introduction to some of the more advanced study skills. Orientation will point new students towards these resources. If they're available, they can be an invaluable starting point.
Our speciality is note taking. On our blog, we've explained the importance of taking notes, and will be adding new content to help you develop better study skills.
Many of these techniques practiced in college will carry over into the workplace. So it's a good idea to get familiar with them early on.
Written by Luke Garbutt