Each year, every institution in North America busies itself preparing for a new cohort of freshmen. But in the minds of all those working behind the scenes is student retention. How many of these new students will drop out before their freshman year is out? And what strategies can be used to make sure that number is as low as possible?
Despite experiencing an upward trend for the past 20 years, college admissions look likely to stay fairly steady over the next 10. Fall 2018 recorded 19.9 million total students attending college in the US, with this predicted to increase to 20.5 million by 2027.
That's not a huge growth. But while drop out rates remain high, there's potential for universities to get more from current enrolment levels.
We're going to go through some of the common reasons for student drop out and highlight tested and effective student retention strategies. And if you work in student support, we have some specific tips to help you engage your students and increase their likelihood of persisting.
Drop Out
Financial
It's perhaps unsurprising that financial reasons account for the highest single factor influencing student drop out. College is a serious, long-lasting financial commitment that many will struggle to make.
The unfortunate reality is that this is unlikely to change without a radical federal policy overhaul. Increasing awareness of funding streams and financial aid are a priority.
Social Isolation
Going to college is an alienating experience for many first-time students. Feeling separated from campus life can push many into loneliness and isolation, increasing their risk of dropping out of college altogether. And for students with disabilities like autism, this sense of alienation can hit particularly hard.
Learning Experience
The way a college structures learning can have a significant impact on student retention. If a student feels unable to work in a way that suits their capabilities and talents, they might begin to regard the college as unsuitable for them.
Study Skills
Sometimes, the rigors of higher education can be too much for students unequipped with the skills to navigate them. Much of this comes down to preparation, but there's also a tendency for institutions to neglect study skills instruction.
Addressing the Problem
Research into student retention strategies often divides measures into common broad categories. If you work in student services, there's a good chance that you'll be able to implement some of these measures relatively painlessly. For others, it will require cross-departmental cooperation.
Something that unites all effective strategies is a simple guiding principle – the student comes first.
Study Skills Instruction
Case studies from the US and Canada identify that dedicated study skills seminars help develop resilience and independence in a challenging academic environment.
Setting up a series of workshops covering rudimentary skills such as research, organization, note-taking and exam preparation, and encouraging students to participate, will help build confidence as well as identify areas for improvement.
How easy this will be to get off the ground depends on budget, time and your institution's departmental structure. But it's still worth speaking to students about study skills generally.
Getting a better idea of what freshmen might be lacking will help you direct them to what resources you do have, even if there's a lack of budget for new programs.
Classroom Experience
Not all students thrive in a traditional lecture format. Despite it being the bedrock of higher education for over a century, we know it's not always the best way to learn new material.
The blended classroom is on the rise. New technology and an added emphasis on collaboration and project-based learning are revolutionizing these age-old modes. So students and educators alike have the opportunity to create new classroom environments, where the teacher becomes a facilitator of learning.
Putting students at the center of the classroom experience is a great way to instil a sense of belonging and empowerment. Helping learners take responsibility for their own learning has been shown to improve engagement and outcomes, as well as reduce admin burden and associated costs.
Social Inclusion
An orientation program that fosters a sense of shared community on campus is a great way for colleges to create a good first impression among students. Raising awareness of support networks, encouraging engagement with student organizations and creating a welcoming atmosphere can all help with this.
Have a look at how your institution manages those crucial first steps of that transition. If you work in student services, ask whether your department's work is well-enough publicized. Do students know how to access support they need? Make your communications to them clear, open and proactive.
Bureaucracy
If students are having to complete a lot of paperwork to access services, or the structure of college departments are unclear and support is hard to access, it can be a drain. That's why simplicity in organization is shown to improve student retention.
From our recent 'State of the Nation' survey of student services professionals across North America, responses indicated that administration is a burden felt by university staff, too. As far as many respondents were concerned, understaffing can cause significant problems for delivery of services:
Making processes as smooth as possible and having clearly defined department functions could help keep student frustration at a minimum. And ensuring that staff in these departments are not continually swamped will undoubtedly make this easier.
Faculty Accessibility
Student success sometimes depends on the support that an approachable faculty provides. Improving retention rates might, therefore, require support from educators.
Making office hours regularly available and publicized to students, asking for feedback or questions and making classrooms more interactive are all ways for faculty to create that approachability.
In addition, keeping class sizes relatively small has been shown to help in this area. Seminars and similarly informal settings can produce more dialogue between students and their professors.
Student Engagement
Of course, none of these measures would have much of an impact if the students you are trying to reach had become disengaged from their studies.
Passivity in the classroom is a problem academic success departments and their equivalents tackle every day. But, as we've pointed out on a number of occasions, problems persist with how we support students.
In fact, for students with disabilities in particular, the default means of support often push students into passivity rather than bring them out of it.
As this student group has an especially high dropout rate, looking at alternative accommodations that encourage engagement is a must. And there are many such options now available to those working in Disability Services departments.
Written by Luke Garbutt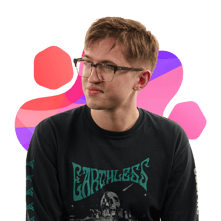 Learn More
Working to implement these student retention strategies may help encourage persistence and higher graduation rates. They've been shown to have a real impact in North American studies and, by putting students first, improve experiences for all.
Sign up for our upcoming webinar!