There's nothing better for developing the market knowledge, skills and confidence of our staff members than putting them on a plane to meet our core US market at a major conference.
One we particularly look forward to each January is ATIA in Orlando, Florida.
The ATIA (Assistive Technology Industry Association) Conference brings together key players in the EdTech market and the disability services community and is often the first taste of a US event for Sales and Marketing staff.
Though Covid put a temporary hold on us last year, thankfully we were once again able to send three of our employees to Florida this January.
Mais, Chrissie and Harriet are now back and (just about) over the jet lag, so we asked them for a few thoughts on how it went and what they learned.
The third dimension
Since he joined us last year, Mais has been conducting consultations and product demos over Zoom. It's how he's got to grips with the US Higher Education market and developed key relationships throughout the community. So what's it been like to meet the market for real?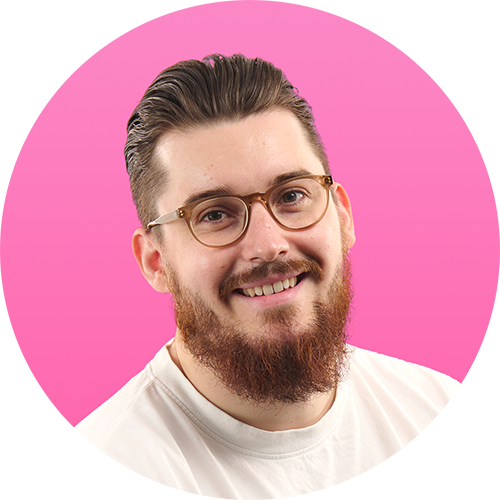 "It's so good to be back out there, meeting our customers face-to-face"

- Mais, Sales Development Executive
Mais:
Being UK-based means most of my communication with our American market happens over Zoom. With restrictions easing I have now had the opportunity to attend Accessing Higher Ground in Denver and ATIA in Orlando, with many more visits scheduled in.
Each conversation is unique, each person has a different challenge their department is facing, and being able to talk about these and offer a solution with Glean is all the more rewarding in-person. This industry is very friendly, knowledgeable and open to adapting to new, modern methods of support.
The US is always a fun country to visit, with plenty of activities to do in our downtime and portion sizes enough to fill even the biggest of stomachs (yes, I'm talking about my own!). It's a great opportunity to learn and develop personally and professionally, but also as a team, working together to ensure we make our visits worthwhile!
Into the deep end…
Meanwhile, Harriet was dealing with a couple of firsts. Not only was this her first conference trip to the States, but she was also scheduled to deliver 2 presentations, the first major public speaking engagements of her career. How did she get on?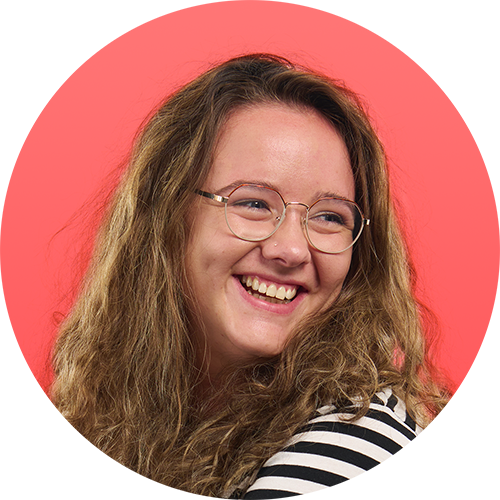 "Our trip to Florida has given me some new skills for life and I can't wait to try them out again!"

- Harriet, Senior Marketing Executive
Harriet:
Before I went to ATIA I was nervous to present at my first ever conference! But after speaking with attendees I soon realised that everyone there was really friendly and we have a common goal; helping people. So that definitely put my mind at ease!
It was so exciting to get the opportunity to present and chat with people in the industry, especially after two years behind a screen! I got to learn about their challenges and what skills students need support with - it was cool to hear about the problems from the industry experts. Everyone I spoke to was lovely, both attendees and other vendors. They were really receptive to new ideas and tech and just really wanted the best for their students.
Overall I loved the experience, meeting new people, trying new food (I already miss unlimited refills) and we even got to try out the resort pool and slide!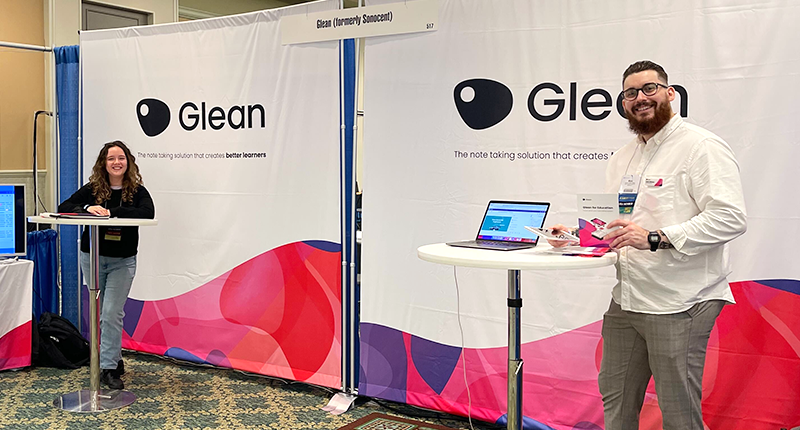 An invaluable experience for staff
For Chrissie, Glean's Head of Sales and Marketing, conferences like ATIA produce a vital break from the norm, and see staff return to their 9-5 with an entirely new understanding of our market and work.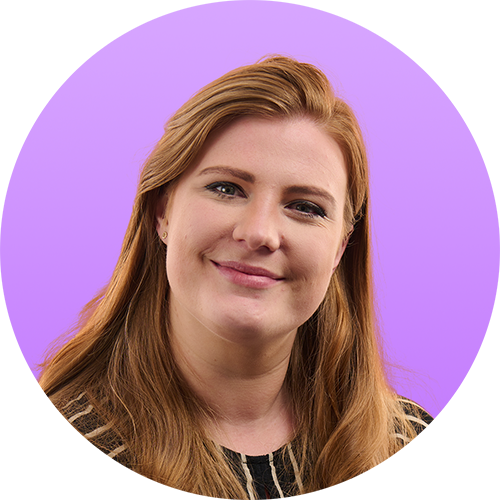 "Conferences are an excellent personal development opportunity for our teams"

- Chrissie, Head of Sales and Marketing
Chrissie:
In every job it's easy to get tunnel vision on what you're doing now and how you're doing it - you don't get the chance to think about what you could be doing differently. We can't know everything and be doing everything perfectly. Conferences offer a chance to take a step back and listen and learn from other people and organizations. It's important to us that new ideas aren't just being passed down from the top. We want people at all levels of the organization to go out and get inspired by great work that's happening elsewhere, and bring new ideas back into the company.
Enjoying the journey together
Enjoying the journey is a core value of Glean. It defines how we approach our goal of improving the lives of 1 million learners. Getting out to meet people and spread the word of our smart learning tech is a key part of this mission.
ATIA may now be in the rear-view mirror, but with conferences returning this year from their Covid-induced hibernation, we're looking forward to more opportunities to meet the people that make this industry so rewarding to work in.
And we look forward to sharing this experience with colleagues at all levels of the company.
Written by Luke Garbutt