Studies show that refining and expanding on your notes after class leads to better learning, and ultimately better grades. How you refine your notes will depend on your learning preferences, your course type, how much time you have, and more... Ultimately, it's about structuring and honing the information in a way that makes sense to you.
That's why our latest update adds the option to group and reorder content in your Glean Events. You can now use card groups to power up the way you refine your notes, expand on key topics, and create beautifully-structured study resources that will help you learn as effectively as possible.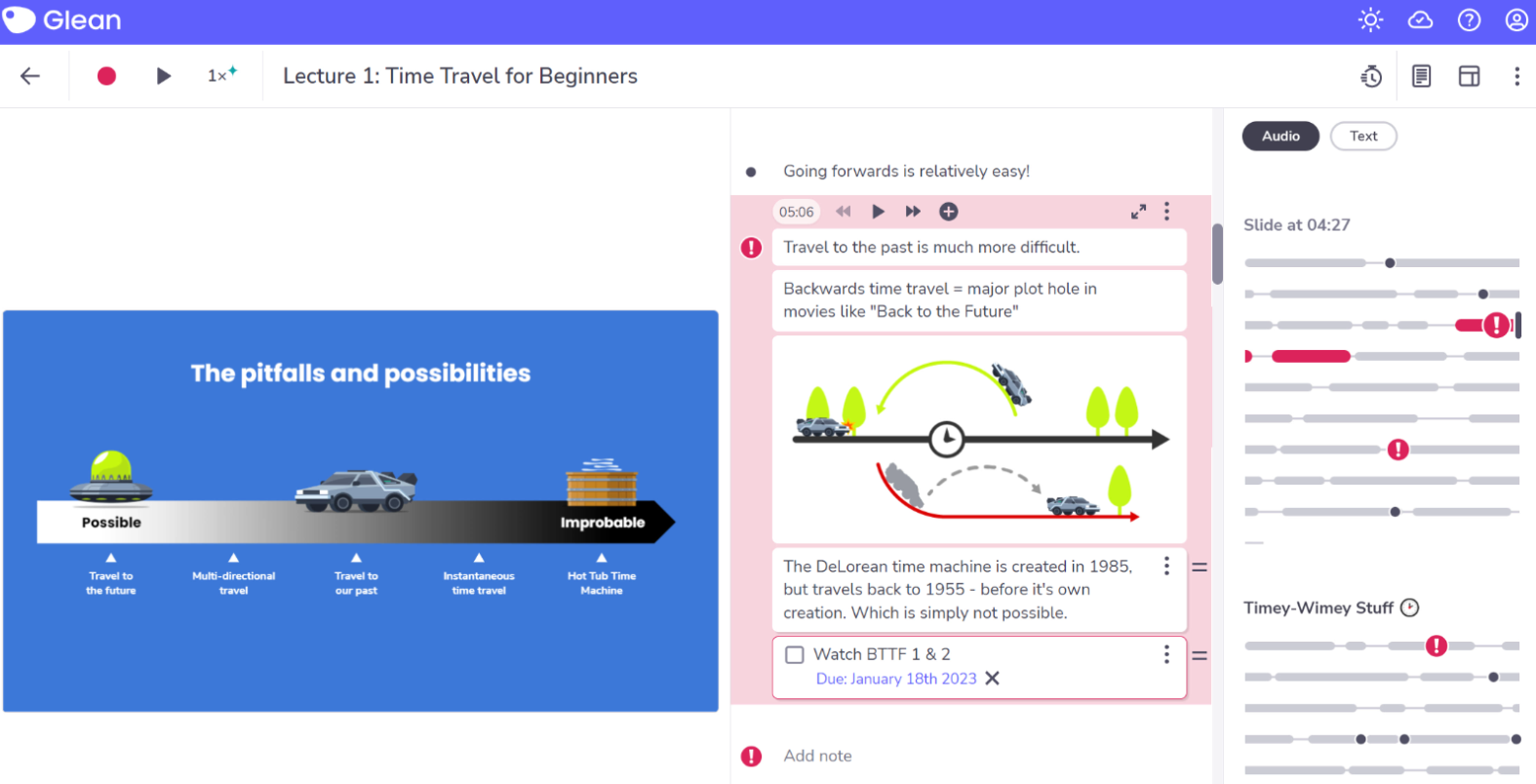 Glean notes are made up of "cards"
All the different types of content that you include in your Glean notes — text, images, definitions, tasks, and so on — are created as "cards". Each card is linked to a specific point in your audio recording. This makes it really easy to review the notes you made in class, jump back to key moments, and fill in any gaps.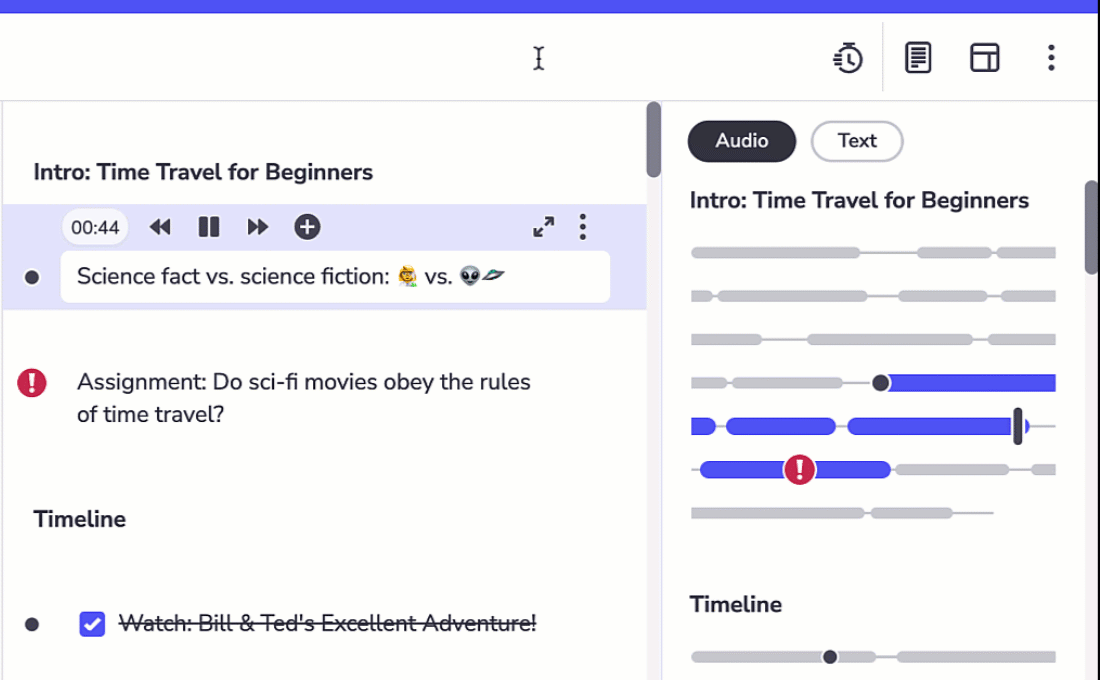 Cards can be grouped together
Our latest update lets you create a group of cards, all linked to a single point in your audio. Perfect for when you want to illustrate a point with an image (or two), or expand on a class topic with your own ideas and reflections.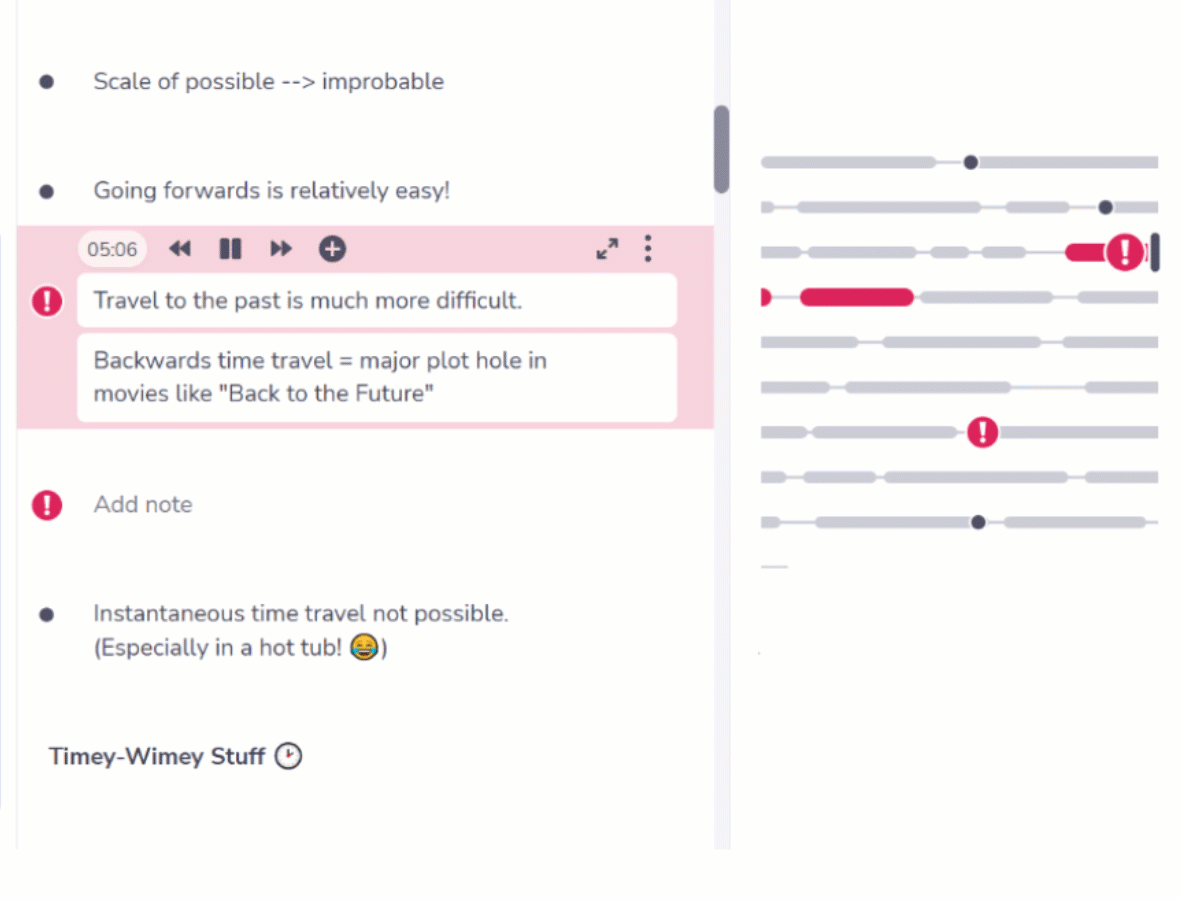 Card Groups will be rolled out to all users in January 2023. Simply click the plus icon (+) at the top of a card to add one or more new cards and create a card group.
Cards can be reordered
Cards within a group can be reordered with a simple drag and drop. So you can easily restructure your notes as you refine them, or reorganise the information to keep things fresh while you're studying.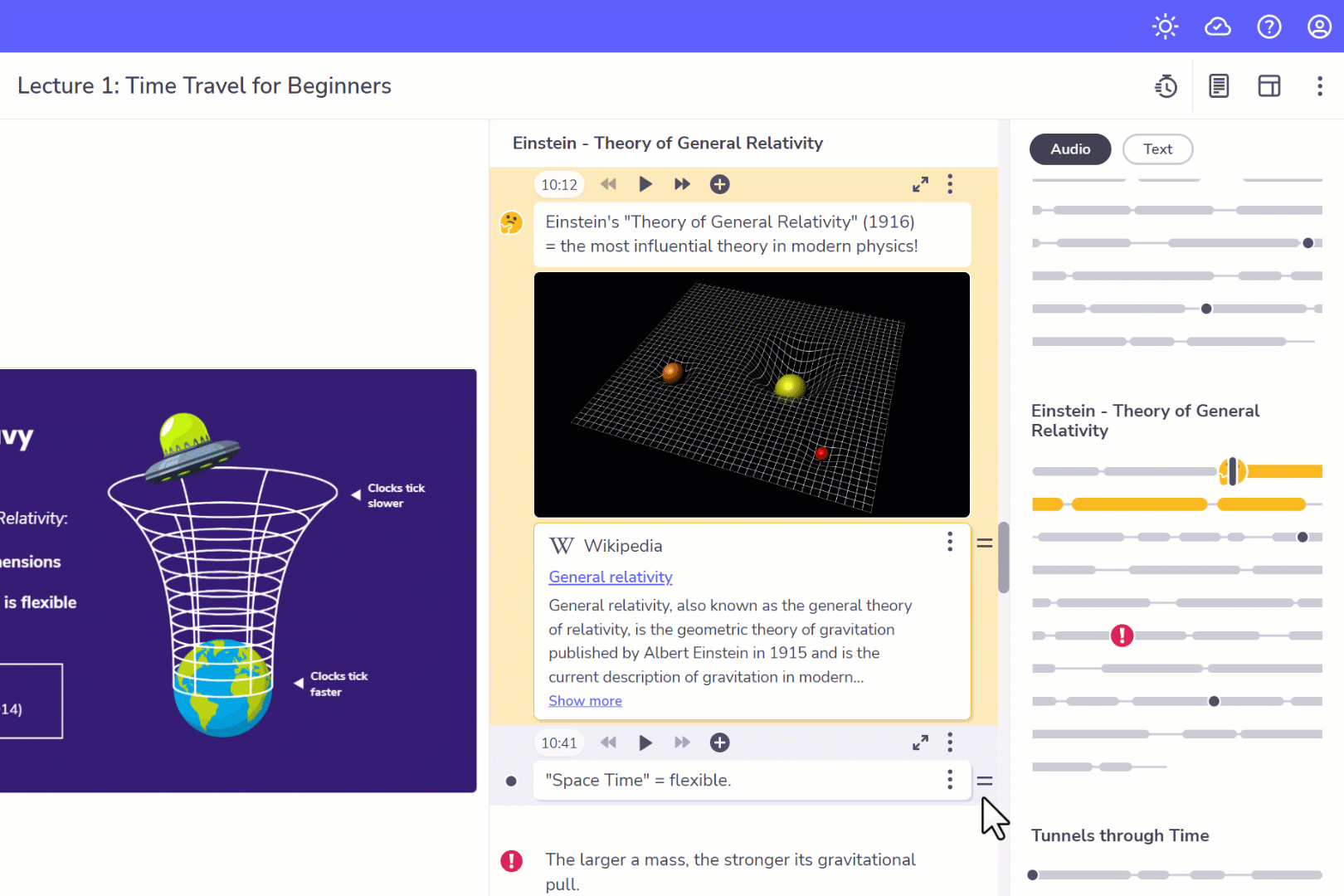 Once rolled out, you'll be able to create card groups in new and existing Glean Events. Why not start the new semester strong by refining those lecture notes from last term, and making sure you've nailed the core topics?
How do card groups support learning?
We've introduced card groups to give you more ways to refine your notes - a key step in the Glean framework for effective learning: CORA. You can now group different card types together to refine out your notes in a way that suits you.
For example, you might find you remember information better when you combine words and visuals. This learning strategy—known as "dual coding"—is thought to be especially effective because it engages both our verbal memory and visual memory: essentially, your brain learns the information twice, simultaneously. So, creating card groups which combine both text notes and related images is like a two-for-one offer for your brain!
Card groups are also ideal for building out your notes on a specific topic. Elaboration is another evidence-backed strategy for boosting your learning.
Using the lecture content as a starting point, you might group together:
a Definition Card
- to ensure you've understood any new key terms;
your own thoughts and reflections
- because connecting new concepts from the lecture with what you already know helps cement the information in your memory, making it easier to recall.

links to related reference materials
- especially handy if you're using your notes as the basis for a written assignment!


The Card Groups update is being rolled out to all Glean users throughout January — look out for in-app announcements.