Unless you're working in a sound-proofed recording studio, it's hard to avoid picking up unwanted noise on audio recordings.
That's why we've introduced Audio Clean-Up: a set of filters that have been specifically designed to enhance recorded audio as you listen back. By minimizing unwanted noise when you're listening back, you can focus on the really important stuff.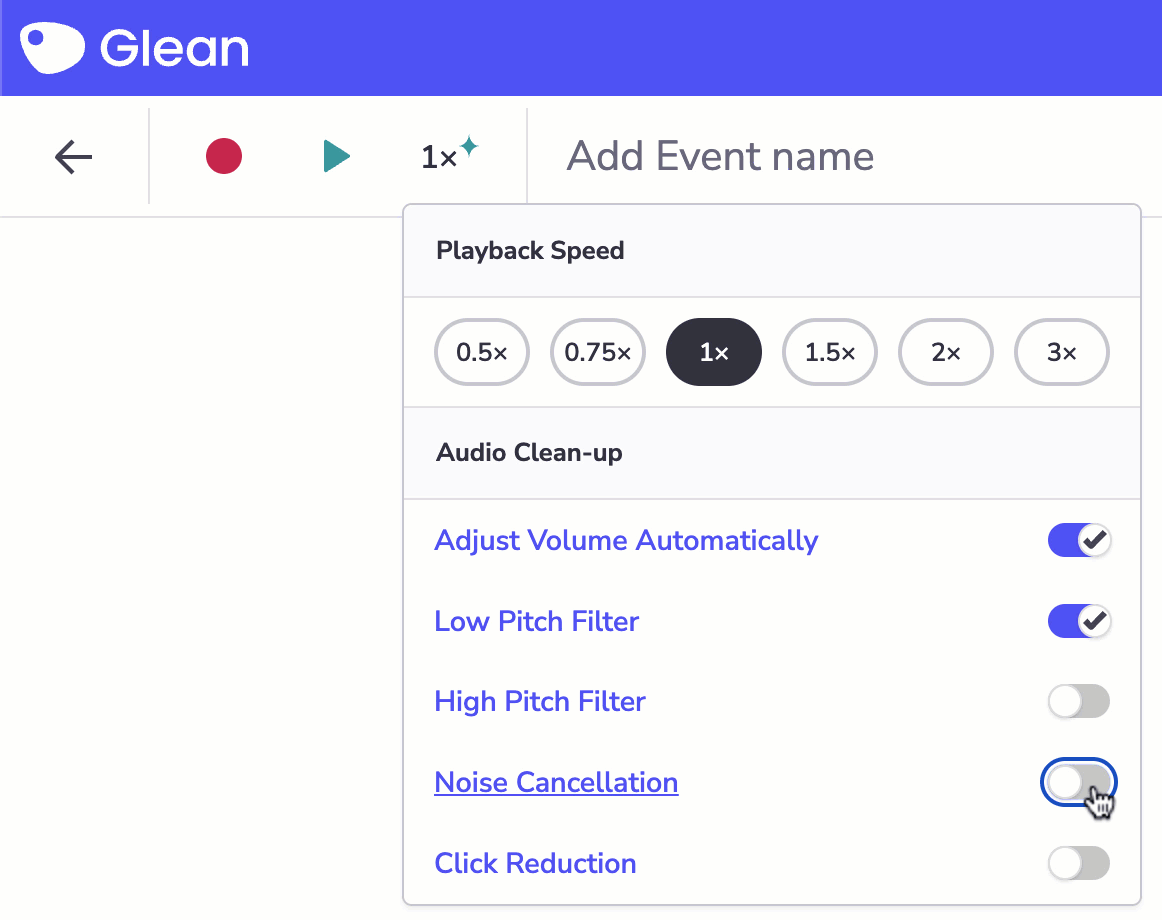 What is Audio Clean-Up?
Audio Clean-Up comprises five filters that can be applied to any new recording:
Adjust Volume Automatically: Automatically adjusts the volume of the speaker's voice relative to any background noise. This is great for recordings made at a distance from the speaker, or when recording multiple speakers.
Low Pitch Filter: Removes rumbles, thuds or other noises at a lower frequency than human speech. Even if your lecturer is Barry White, you don't need these noises, so this option is always enabled.
High Pitch Filter: Strips out high pitch noises like whistles or squeaks which are not tackled by the Background Noise filter. Try this one for improving listening comfort with poor or squeaky recordings.
Noise Cancellation: Filters out persistent background noises such as hisses, hums or constant background chatter. This is particularly useful if you're sensitive to environmental or 'white' noise.
Click Reduction: Reduces keyboard or mouse clicks picked up by your microphone. Great if you type a lot as you record, or only type a little but loudly!
How do I use these filters?
To get started with Audio Clean-Up, select the Audio Options button on any previously recorded Event.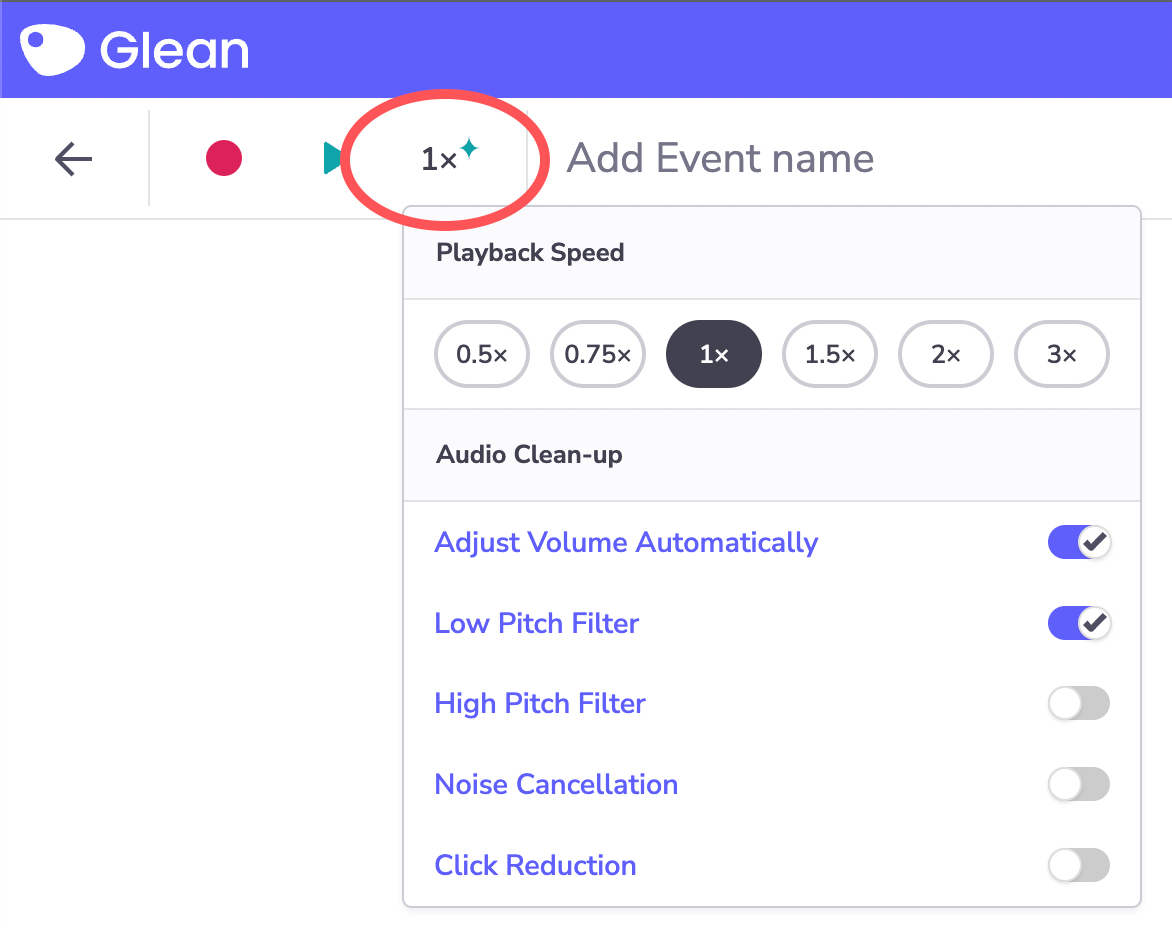 From this dropdown menu, you can enable or disable each of the new audio filters. You can use any combination of filters, so you can get your recording to your taste.
At present, Audio Clean-Up is only available for Events created on the web app. Support for Events created on mobile will be added soon.
How does this help my learning?
Audio Clean-Up provides a number of key benefits. It is especially useful for anyone with auditory processing difficulties, but all users will benefit from improved audio quality when reviewing their classes - whether you're recording a lecture online or in-person, these filters will help clean up your audio and make it easier to focus on the content that matters.
For example, Click Reduction and Noise Cancellation reduce the impact of unwanted sounds caused by electronic interference or laptop fan noise. If you're sitting far away from the speaker or near a noisy neighbour in a lecture hall, the background Speaker Boost will significantly improve your lecture recordings.
Audio Clean-Up is live now for all users - why not log into Glean now to try it out for yourself?