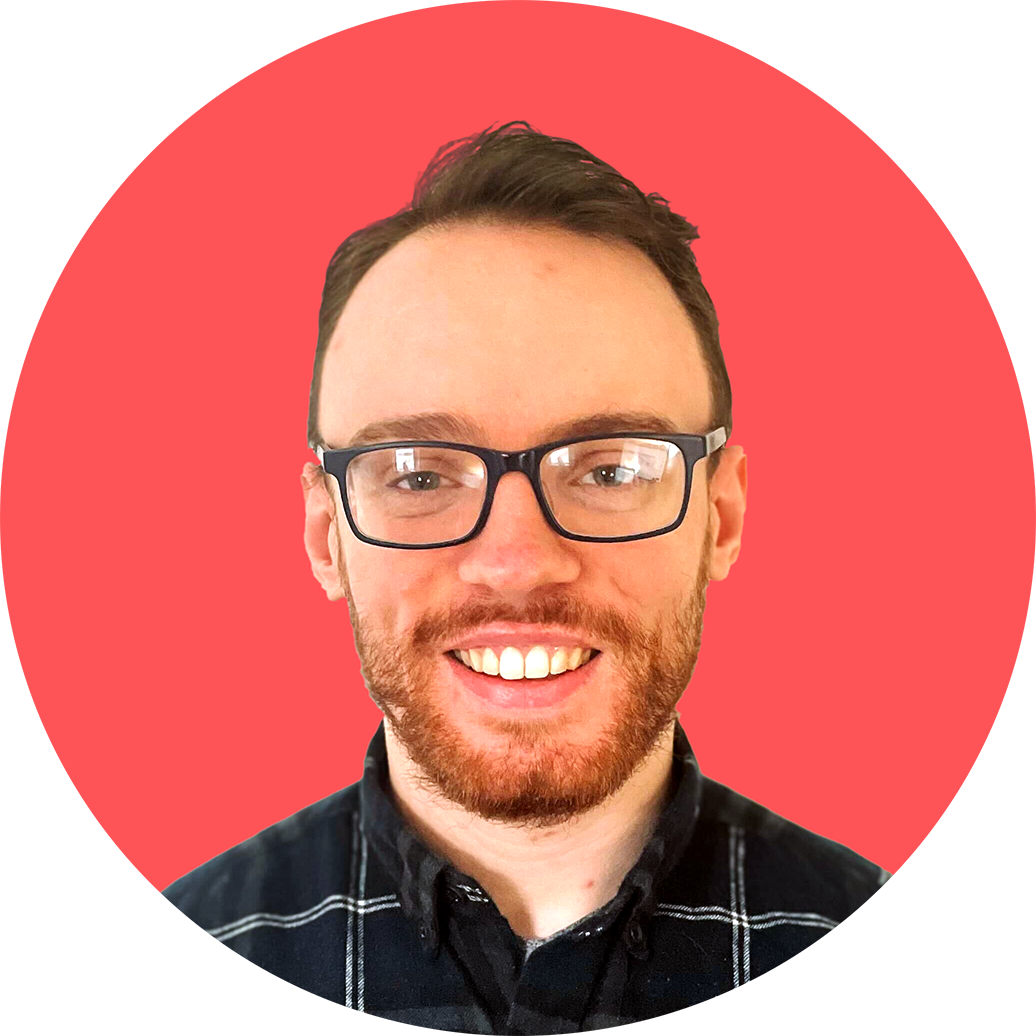 "It makes your role so much more enjoyable when you can share ideas and successes, and be grateful for the position we're in; helping people become better learners. "

- Blair, Product Designer @ Glean
'Tell us a bit about yourself, what you do, and what you're working on at the moment'
I graduated in Digital Interaction Design from Duncan and Jordanstone college of Art and Design in 2019. I accepted a job offer from Glean a month after graduating, which was super exciting, especially moving to a new city (and country)!
I currently work in the Design Team in Glean within Delivery, working alongside Developers and Product Managers. We are currently gathering insights from user feedback over the past 3 months to work out what problems are worth solving, before validating our ideas with end-users.
I'm now currently working fully remote back in Scotland, with monthly visits down to Leeds. I can't wait to go back down with our new office in the works!
'What got you into product design?'
I actually started out as a web developer, studying web design in college for a year before I started a Modern Apprenticeship at a Charity in Edinburgh.
I was there for a year as a Digital Creative, which got me working out in the public with local charities and witnessing first hand how these charities were helping young people. This is when I became interested in how technology could help people, so I did some research and saw a course at Dundee University, in Interaction Design.
'You started with us as a grad. What have the past couple of years been like for your development?'
If I'm being honest, my new role and environment took some adjusting to. I moved to a new city fresh out of uni and still quite new to the world of work (although luckily I moved with my fiancée).
Working with my line manager and HR, they provided me the platform to try and reach my full potential by giving me a set of goals. Glean also gave me the chance to work with a coach who helped me build towards achieving those goals. I haven't looked back since.
Reflecting on that time, it helped me not only on a professional level, but on a personal one as well.
In the past year and a half I've been promoted, and I'm currently working with my line manager on a Personal Development Plan to help me figure out what areas I can upskill in as a Product Designer.
'What does a typical day look like for you in the Design Team?'
Most days, I'm thinking about problems which have been discovered during research by Product Managers and coming up with questions.
Once I feel reasonably comfortable with the scope of the problem, I like to do a 'how might we' session with people in the squad to try and harvest a wide range of different ideas. Then it's about taking these ideas and applying them to the real world, asking 'what if' questions and trying to break it down. A mantra which I've been trying to follow is 'share your ideas early and share often'.
Of course, there are other parts to my role, such as being available to help developers with features that we'll work on on the fly!
'Your job requires close working relationships with others. What's this been like? And how do you get on with those around you?'
The best part of my role is forging great relationships with the people around me. It makes your role so much more enjoyable when you can share ideas and successes, and just be grateful for the position we're in; building an app which is helping people become better learners.
It's important to be honest with each other. We need to make sure we're doing the right things and asking the right questions that bring us the best possible outcomes. If we can keep doing that, then we not only see the benefits, but we get to see the positive impact we can have on people's lives. We've recently implemented a new way of working, which we hope will promote this!
'What's the accomplishment you're most proud of from your time here?'
It's the problems we have solved as a team in the past few years and the work that gets produced as a result of teamwork. One accomplishment in particular is the recently released 'Task Card' feature. We as a squad worked together on this, and it was really satisfying watching it all come together!
'Why should someone apply to work in the Delivery or Design Teams?'
When thinking of this question, I asked myself, 'what do I consider important when joining a new design team, and why do I choose to work at Glean?'.
For me, Glean is a positive environment; somewhere that you can fail and fail positively. You'll also work on projects which energise you and bring out the best in you.
We as a Design Team help build each other up, we try to be honest with each other and not wait too long before we share our work. We really do care about the quality we produce, but we are always a work in progress, always striving to improve.
If you want to work in a team which champions User Experience and really tries to have a positive impact, as well as working alongside some awesome people, this is the place for you!
You can reach out to me to ask questions or view my work over at blairgibson.me
Written by Luke Garbutt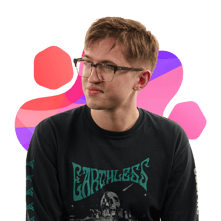 Want to know more about Glean?
We're currently on the lookout for ambitious, enthusiastic people to join our team. To learn more about us, and see our list of vacancies, follow the link below!