Covid has forced institutions to adapt. But what's changed in providing effective note taking accommodations? Many institutions will be allowing students to come back on campus full time soon. So what are the priorities looking forward to this return? And why has the shift away from peer notes toward an AT-first approach increased pace in the last academic year?
Sarah is a member of the Note Taking Support Network, our community of over 600 disability support specialists. Sarah shared with us some of the challenges she's faced and how she has tried to overcome them.
The biggest challenge being faced this year?
"I think this year particularly has been like a race against time. Every single year we have seen our student numbers grow. This past year because of the pandemic, we have not only seen a more intense growth of our overall registered student population, but we have also seen a lot of students who have already been with us express a new need"
Priorities returning to campus
"What we are really hoping to communicate to faculty members is how important it is to bring some of the lessons learned from this year back into the in-person classroom. There has also been a big push for more Universal Design for Learning in the delivering of the content and the set up of the courses. We are hoping that some of that will get carried over"
Previous problems with peer notetakers
"I think it's also important to lead with technology because peer notetaking is often unreliable. Sometimes we can't find a note taker in a given class, even if we really want to. Sometimes there's a lack of responsiveness from the faculty member because they just have a million other things going on. Or sometimes it could be that, you know, the notetaker doesn't get their notes in and it could be for a very valid reason because they're a student juggling a million and one things as well."
Written by Paddy Heaton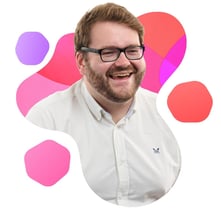 Read the full interview with Sarah and join over 600 other disability services professionals on the Note Taking Support Network for free!