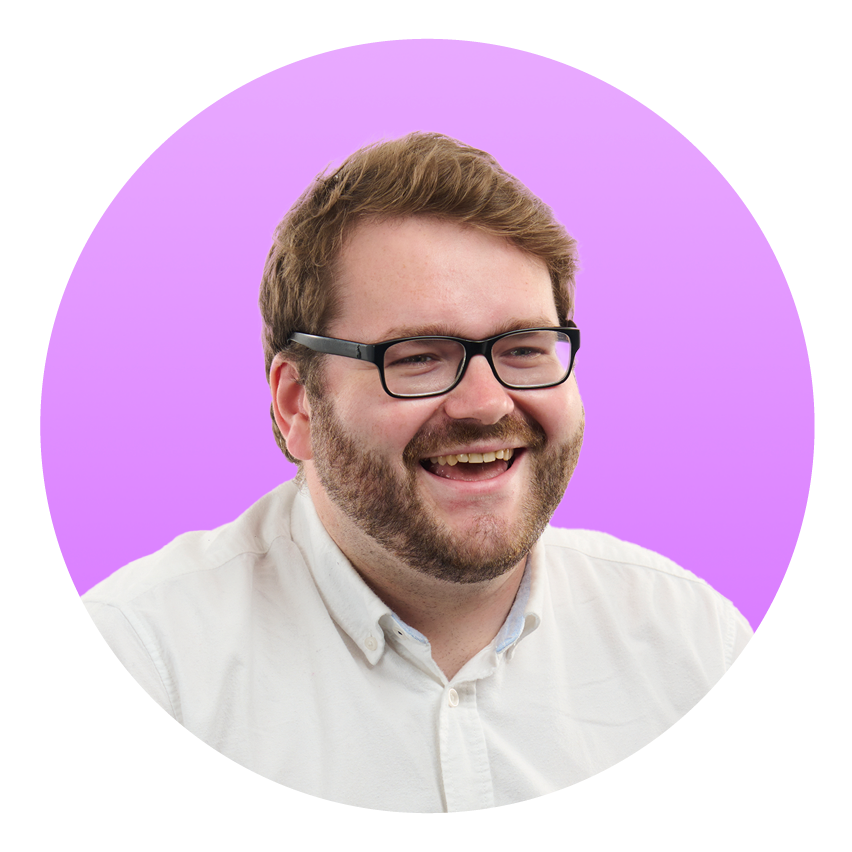 At Glean
Paddy is the Growth Marketing Manager here at Glean. He works in the Marketing team:


Managing cross-channel marketing campaigns


Hosting Glean webinars


Leading the Growth Marketing team


Managing Glean sponsorships at US Conferences
Before Glean
Upon leaving university with an incredibly relevant and not at all useless degree in Classics, Paddy immediately decided never to study Ancient Greek again and began working for a church as a Worship Leader.

After 3 wonderful years of playing guitar for a job, Paddy turned his hand to Marketing at an international conference company, travelling regularly to the US to run events for founders of some of the world's biggest software companies.

Paddy moved to Glean in March 2021, joining as Community & Event Lead before transitioning to Growth Marketing Manager in July 2023.
Outside Glean
Paddy is a keen musician and songwriter. In 2020 he began recording and producing music in his home studio. He's now released 6 projects, comprising 30 original songs. He's regularly involved in live recording projects with churches in Manchester, Leeds, and Cambridge.

Paddy lives in Manchester with his wife Ellie and son Caleb, who can sometimes be heard singing 'if you're happy and you know it' in the background of Glean webinars.