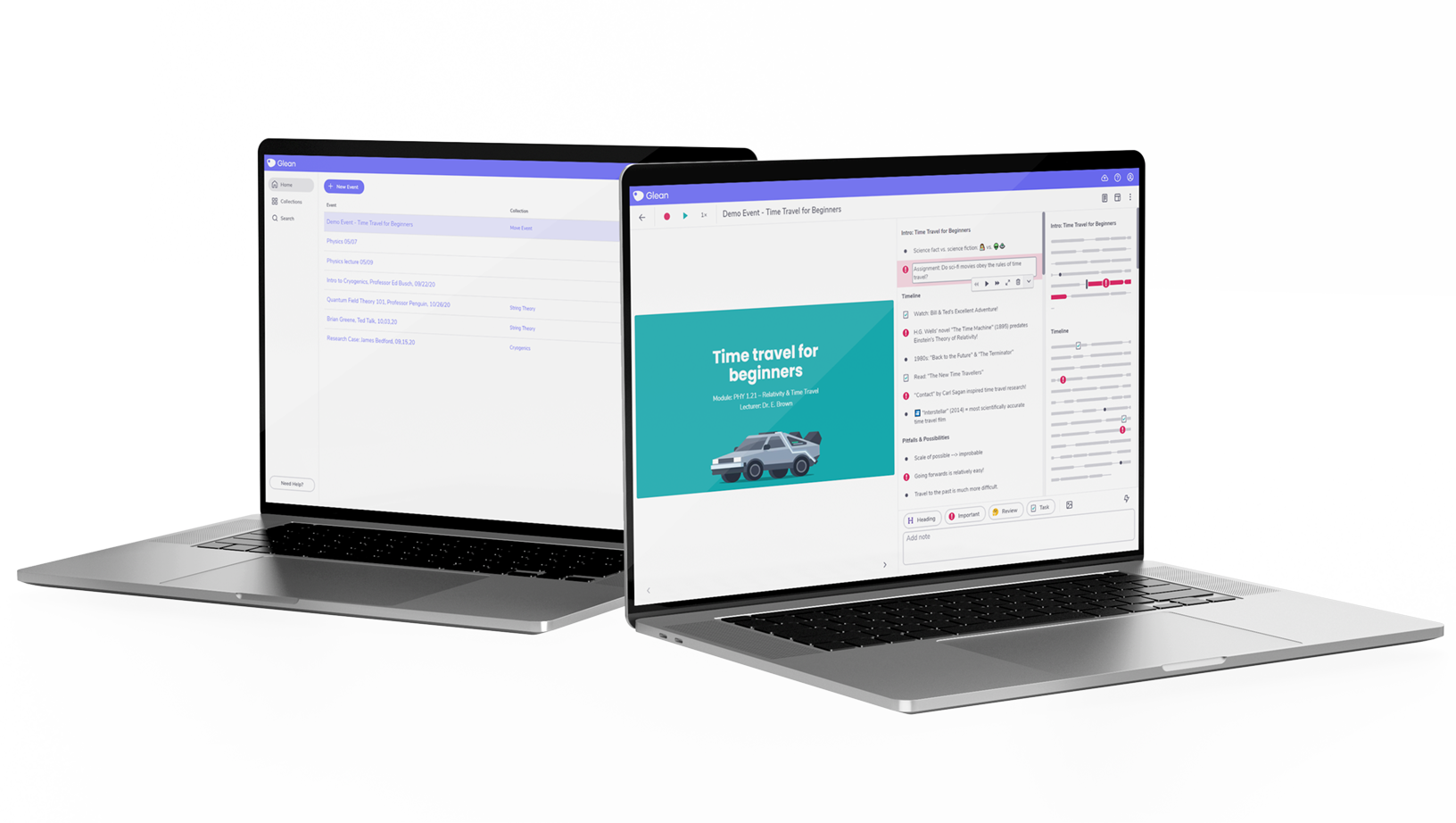 What is Glean?
Glean is a note-taking app that makes taking notes in class easy.

By capturing everything you need with a simple process, it helps you learn more and retain that information over longer periods of time.

Glean is designed to help you climb grades and achieve your full potential.
What's the secret to getting good grades?
Have you ever tried dialling a number with digits missing? Probably not, right?

How about studying for a test with only 30% of the info you'll need? It's much more common, because that's what you get with handwritten notes.

Research shows that taking more complete notes leads to better grades, so if you crack note taking, you've got a new tool to help you get there.

Glean lets you capture 100% of info from lectures. But best of all, it sets you up with a simple 4-stage process to get the most from your classes and set for your tests.
How fast can I improve my grades?
When Natalie first tried Glean she was sitting on a C-.

Within a few weeks, she started getting As across the board. She's just one of many students benefiting from smart note taking with Glean, online and in-person.

Hear her story below:
Sign up for a free Glean trial
Glean is free to try for 30 days.

Sign up today (no card required) and take your new tool to your next lecture. You'll thank yourself later!