A year on the road
If you saw us at a US conference this year, you probably spoke to Paddy.
Paddy attended 5 industry events in 2022, spending a total of 31 days on the road.
He's a man much in demand on the conference circuit. But as any frequent flier knows, the more you travel, the more you tempt fate.
We asked Paddy to run down the (many, many) delays, disruptions and disasters he encountered this year. And to mark the 40+ hours spent waiting for news on flights, lost luggage, hotel rooms and more, we introduce you to "Where's Paddy?"
Can you find him in the images below?
Airport drama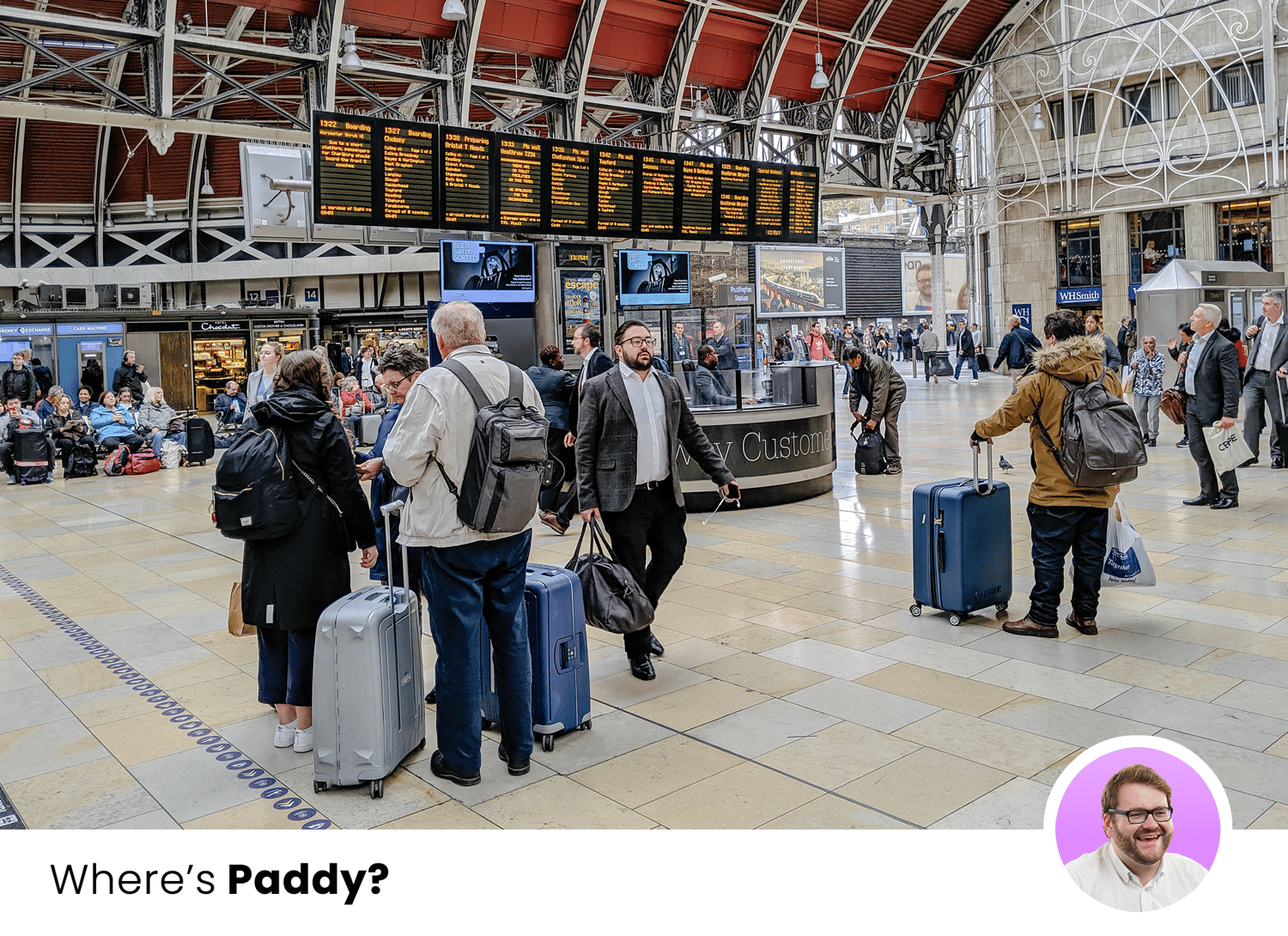 "So I worked out recently that I spent about 40 hours waiting on flights and stuff after cancellations and delays, and a big one was getting to Cleveland for AHEAD.
On the day of travel, pretty much everything that could have gone wrong did go wrong.
We had a big heatwave in the UK. It was so hot that trains weren't running because the tracks were melting! So some last-minute taxis were booked at a rather more expensive rate than we'd hoped. But everyone got on their planes fine.
So Sam and Chrissie were flying into New York and then connecting at JFK Airport. And when they got there, they saw their flight was delayed and then it got delayed further and then eventually it was canceled. And so they had to book a night in New York because they couldn't get on a plane to Cleveland.
Then also on the way out, Katherine, who I was flying with, lost her case. This happened several times this year. It was a stressful morning for her, as she tried to figure out where to go and buy something she felt comfortable in for the opening drinks of the conference. Thankfully the case arrived in time!
The conference itself was great, but we had more problems on the way back. So I was flying back with Katherine and Dave, our CEO, and we flew from Cleveland to Chicago, but that first flight was delayed, so we landed on the tarmac as our flight to Dublin was leaving. So we rushed through the airport, standing in line for about 2 hours. But eventually we realized we didn't need to! Someone had directed us to the wrong place.
Eventually we got booked onto a flight back to Dublin and I think we were only about 5 hours late landing in Manchester in the end. However, we waited in Manchester airport for 2 hours for the cases to arrive, but no luck!
The cases arrived later in the week. I think mine arrived on Wednesday and Katherine's arrived on Thursday. However, they delivered them to the wrong houses! Katherine received my case in Leeds and I received her case in Manchester. It was all a bit of a disaster, but everyone got all their things back eventually. But yeah, what a nightmare!
Hotel hell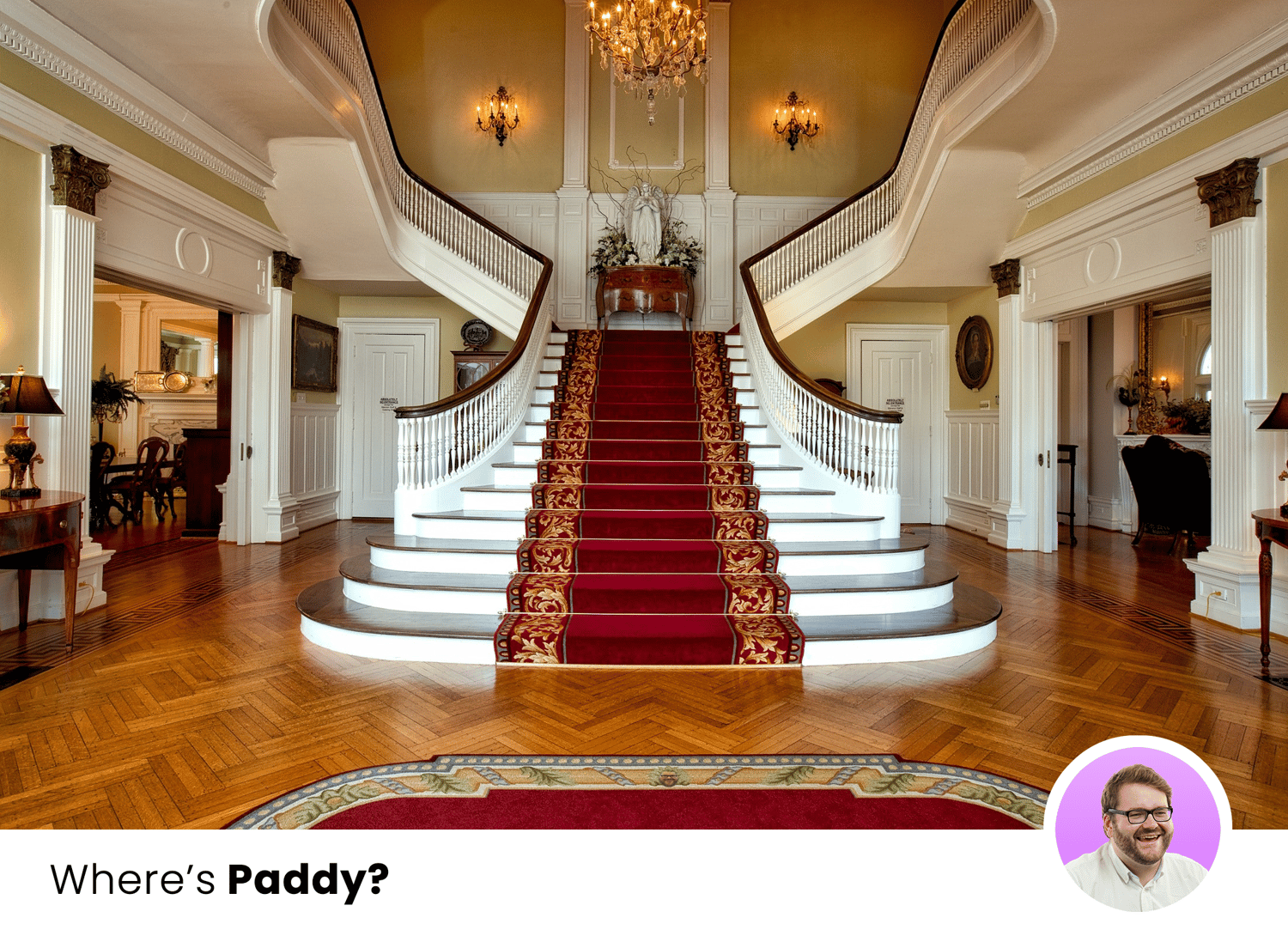 For Closing the Gap I flew out with Lee, who heads up our UK team.
We had a great time in the end, but the day before we flew we heard that our return flight was canceled. So cue panic on a Sunday in the UK! How are we getting back? Are we staying longer than we need? Will we have to stay an extra day or come back earlier? What does this mean for the conference? In the end, we got on the plane assuming that someone would be able to book a flight, but with no return ticket. Thankfully, the finance team and Halden Thoseby were brilliant and booked us a flight, but that was not a great start!
As I said, the conference itself was great. We're having a really nice time. We're staying in a lovely hotel. We've got a really good deal through the travel app we use. Then on the third day of the conference, the hotel manager came over to us at breakfast and said, "We need to speak to you because you've only paid for one room and you've got two rooms."
I said, "No, no, no, we've paid for two rooms. Look - here's my room confirmation! I've got it through the app." And she said, "No, no, but that's not that's not a rate we offer. You've only paid for one room, and one room has been booked with us. You've paid this travel group something and they bought one room."
Eventually it came out that we had booked two rooms, but the provider sold them to us at a non-existent rate. It was all tidied up, but it did lead to a relatively stressful morning when we were trying to figure out, "do we bunk together? Like what happens now?" But thankfully we didn't foot the bill for that because it wasn't our fault!
The case of the missing case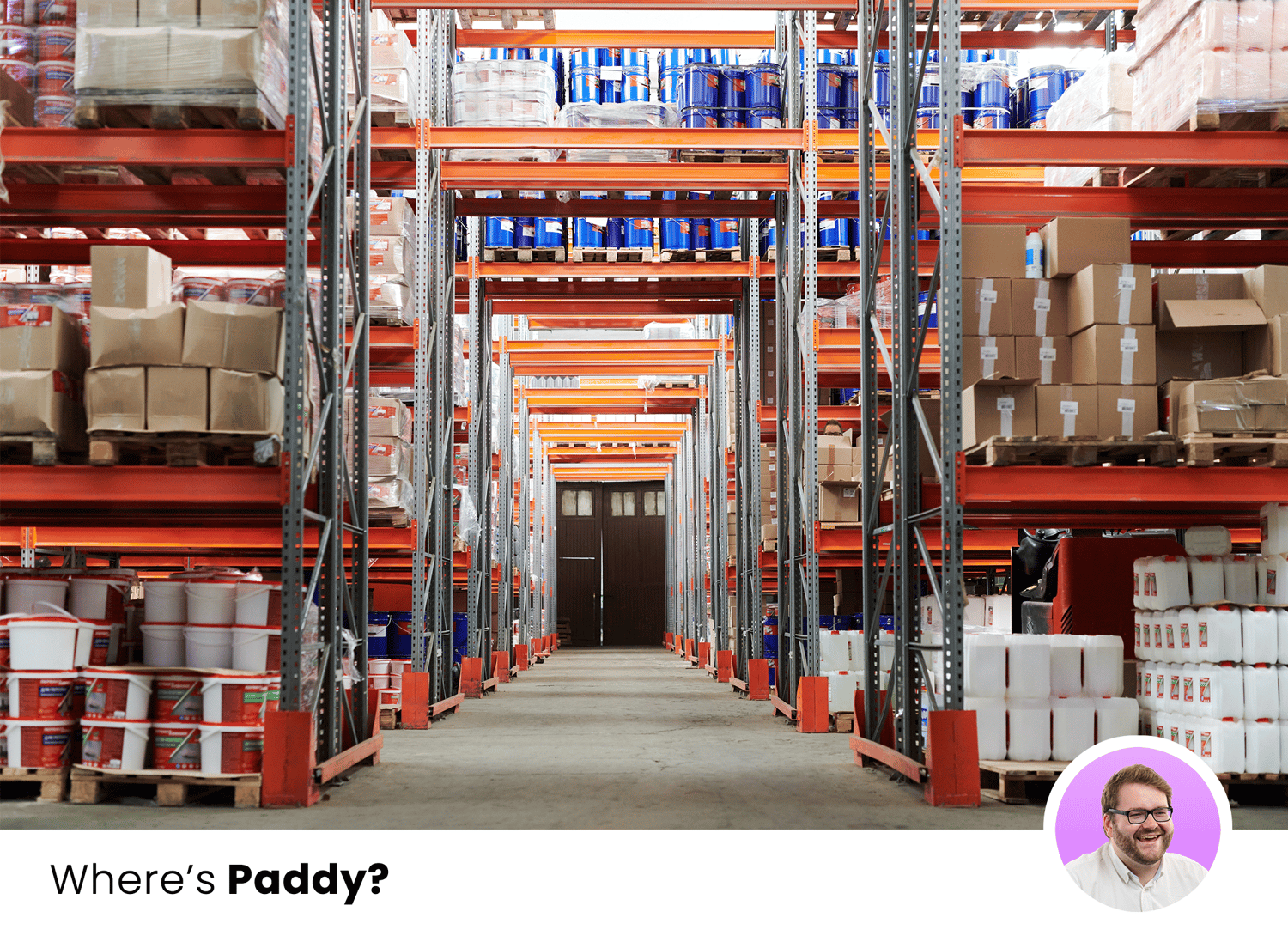 So my last trip was to Accessing Higher Ground. It was out in Denver, which my wife had reminded me would be very, very cold because it's the Mile High city! It's in the mountains, it's November; it gets cold there, right?
So, I like to be comfortable when I travel - I don't want to carry loads of stuff. I had a thin sweater, but I was just wearing jeans and a t- shirt.
So we landed late, but my case wasn't there! I spoke to security at the airport and they said, "Oh, the case is still in Chicago." Chicago is clearly my cursed airport! Nothing good happens to me in Chicago! So I went to the hotel with no case, went to my room and slept.
When I woke up the next morning, I opened the curtains to snow. And we're talking really heavy snow! It had been snowing all night, from a couple hours after I landed the whole night through. We had a ten minute walk to the conference, and I had a shirt and a thin sweater; no waterproof, no layers. It was minus ten degrees celsius, and I had thin sneakers with no grip. It wasn't looking very good! Thankfully, it turned out that my case had arrived overnight, but it led to a panicked 30 minutes thinking, "Well, I guess I need to go buy a coat from somewhere." It was all okay in the end, just a bit of stress!
What it's all about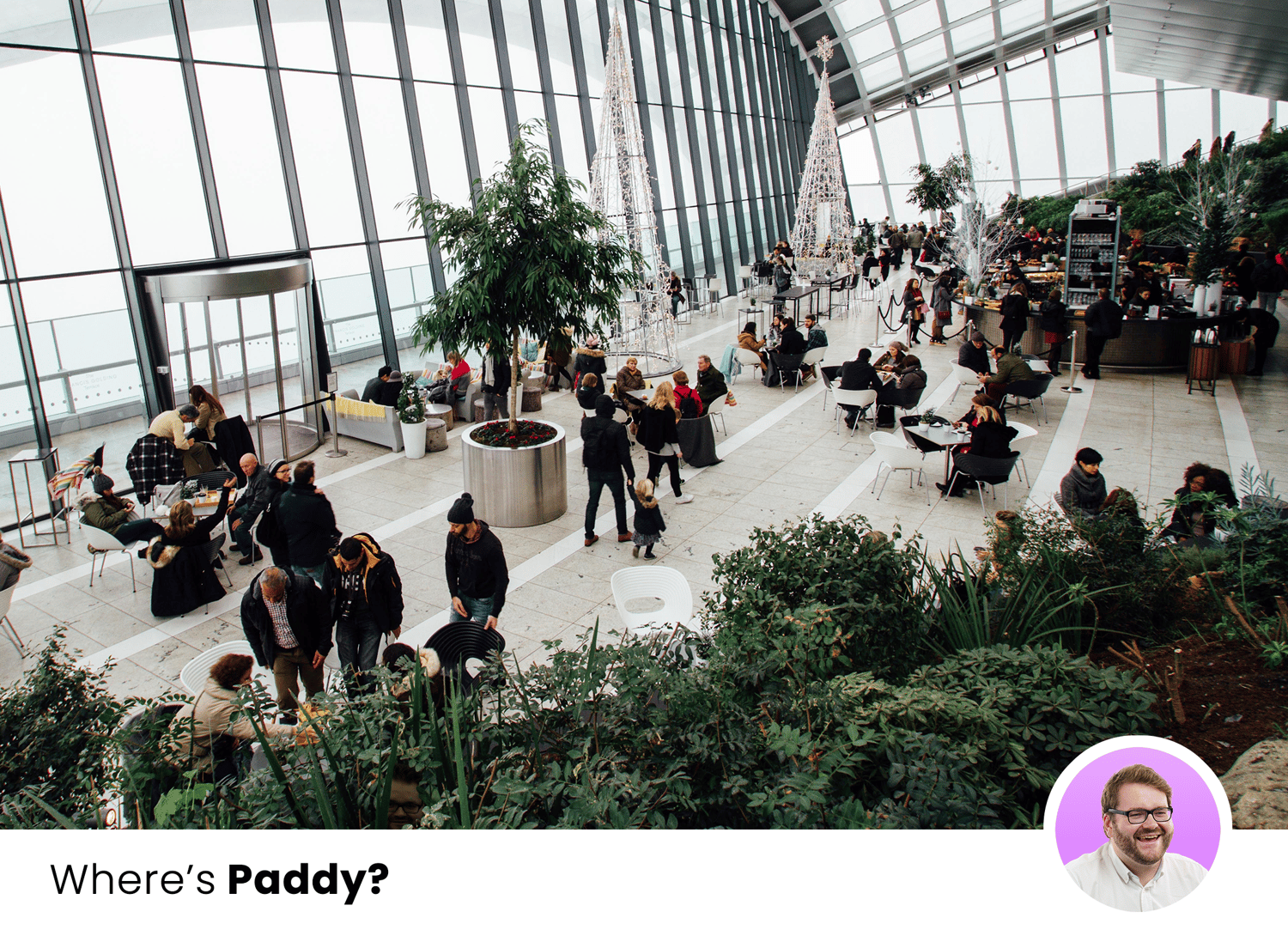 Including travel days, I spent 31 days in the States, which was a lot!
It's a huge privilege to be able to go. And I really enjoyed the trips and it's always so lovely meeting people out there who are working with students, hearing how Glean is helping them and speaking to people about the amazing work they're doing on the ground.
So it was really wonderful, but I'll hopefully be doing slightly less next year because it's better for my marriage that way!"
Happy holidays from Team Glean!
We always love connecting with customers, no matter what. Paddy's experiences show that better than anything!
As we close the year out, we're so glad that we were able to get back to in-person events this year, both in the US and here in the UK.
It's always a pleasure to see you, and we're excited to do so again next year.
Until then, have a wonderful break and a great start to 2023!