You can now copy and paste images directly into your notes, from any source! This means you can quickly drop screenshots into your notes, copy images from around the web and more easily integrate with other tools. To facilitate this change, we've made some tweaks to our Service Agreement - more on that below.
How does it work?
You can copy and paste images into Glean at any time, whether you're recording an Event or refining your notes after class.
Find an image you would like to add to your notes - this could be a local file, an image from the web or a screenshot shortcut.
Copy the image to your clipboard.
Select the browser window where you are using Glean.
Paste your image using CTRL + V or CMD + V, and voila - that's all there is to it!
To access images on your mobile device, you just need to make sure that your app is updated to the latest version. Currently, you can only view images you've added from the web app, rather than uploading them from your mobile device.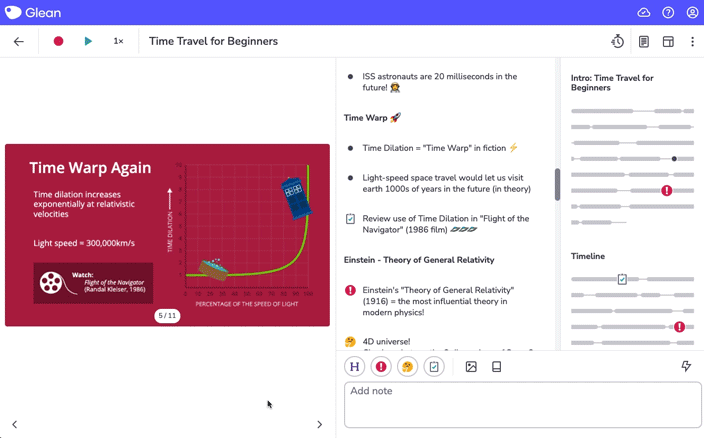 Changes to Terms of Service
To support this new feature, we've made a few updates to Section 8 of our Service Agreement.

Here's a quick summary:
We explain that we provide you with the ability to insert images or text directly from the web into your Glean Events for the purposes of education and study only.
We clarify that if you upset the feelings of a third party by using an image or text that you don't have the legal right to use (an intellectual property infringement), Glean can't be held legally responsible for this.