Developing effective learning strategies is the key to successful self-directed study at college, but too many students are relying on outdated approaches to learning, warn experts. Re-reading material, or cramming before a test or exam, is a common strategy, but its long-term benefits are limited, say researchers.
Instead of knowing the material, re-reading notes creates "illusions of competence" that significantly affect educational achievement.
Every college student needs to develop effective study strategies to study smarter, not harder. We explain why breaking down study barriers is crucial and provide five study strategies you need to succeed in college.
Breaking down barriers to learning
The shift to an online learning model has given students greater responsibility for managing their learning, with significant implications.
In a 2021 study by the National Science Foundation, researchers collected data from 365 community college students to identify barriers to learning. They established three key challenges all college students face:
insufficient time management skills;
greater tendencies of multitasking and being distracted in an online learning environment; and
ineffective interaction and frustrations with help-seeking
The study went further, encouraging students to identify ways to solve these problems, providing an evidence-based insight into effective study strategies. There was consensus among students that improving time management skills, maintaining an organized and distraction-free study environment, and proactively seeking help was important.
The authors conclude that the most successful students employed study strategies to improve learning effectiveness.
Here are five study strategies that every college student must know.
Base your strategy on the study cycle
The study cycle is a five-point process that embeds learning and creates more effective learners. The five steps provide the building blocks for an effective strategy and include:
Preview - Before class, review information, and think about questions you'd ask and want to be answered
Attend - Actively listen and learn during lectures, taking good quality notes that are logical and legible
Review - Review your notes within 24 hours to embed learning, and fill any gaps in understanding
Study - Undertake short, focused study sessions to dig into the details of each subject
Assess - Regularly review your learning strategies and identify successes and areas for improvement
The study cycle provides a practical framework for every learner in both online and in-person learning environments. What's critical is the process of reflection, reviewing notes, and identifying gaps in learning that must be filled. This helps to embed the learning points and helps you engage with the material in more depth than simply re-reading notes.
Technologies such as Glean can support you through all stages of the learning cycle. Recording lectures frees you from taking notes, enabling you to engage with the material. Once the lecture is over, you can review and reflect at your leisure, using the recording, transcript, and annotated notes as a study aide whenever you need it.
Space out study
Spacing out study is a much more effective strategy than cramming, found researchers studying STEM course achievements. "Engaging in spacing throughout the course was the most consistent predictor of final course grade," they conclude.
They found that establishing a study routine and breaking up study sessions across multiple days was a much more effective way of embedding information than cramming. Academics from the Association for Psychological Science also found that "massing" all studies into a single session resulted in "overlearning", which reduced long-term retention.
The lesson? Study should be organized into clusters and spaced out, not bunched together. Set limits on learning, breaking up sessions, and regularly swapping between topics to achieve the best results.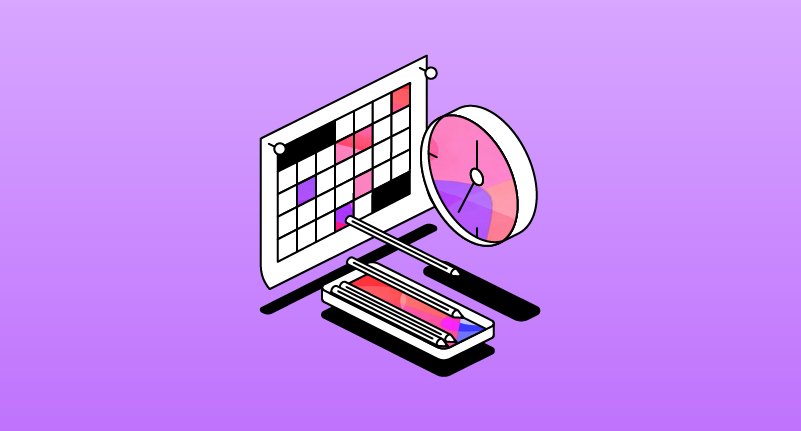 Include self-testing in your strategy
Self-testing is a successful strategy to embed learning, say experts. "Repeated testing enhances learning more than repeated reading," say academics in the Memory journal. However, the system isn't widely used by college students.
Self-testing may sound challenging, but the principle is simple: you attempt to actively recall information from memory, not from a page of notes. How you introduce self-study is up to you.
One approach is to spend the final part of each study session recapping what you've learned from memory, not notes. Some textbooks include pre-written questions designed to test recall and focus attention on the core part of each subject.
Use visualization
External visualizations, such as diagrams or models, play a vital role in helping us to understand complex structure, and the same principles can be applied to studying. The process of building models in the mind, known as visualization, can enhance student understanding of complex or invisible processes.
Visualization involves creating a visual image to help you understand the mechanisms at work. In tests, visualizations proved to be powerful at assisting students in grasping mechanical and chemical concepts.
Visualization is also a vital part of another effective learning strategy known as mind-mapping. Researchers found that students using the mind-mapping study tools performed 10% better at recalling information than learners who didn't.
Collaborate with other learners
It can be challenging to find the motivation to study effectively on your own, particularly if your college classes are primarily online. However, establishing or joining study groups can help improve learning performance and outcomes, especially if you're studying with friends, academics found.
Online study groups enable you to share information and resources, such as lecture notes, and to use some of the other research strategies, such as self-testing, in a way that makes studying fun.
Study groups also provide an environment for shared reflection and the chance to discuss subjects and issues from different viewpoints and perspectives. This can help stimulate discussion that takes your understanding of a subject to the next level.
Capture everything, waste nothing
Glean is the personal study tool designed to help you learn more effectively from class. It helps you capture every word, slide, idea, task and more so that you have an organised, easy-to-use workspace for studying.
And it's helped over 70% of learners improve their grades after one semester. Learn more and try it for free today!