We've just released one of our most requested features - the ability to import PowerPoint slides into Glean! If you receive your slides in PPT or PPTX format, there's no longer the need to manually convert them into PDF - you can now instead upload them directly to Glean.
How does it work?
Importing PowerPoint files works just like importing a PDF:
Click the 'Import Slides' button.
Select the file you would like to use.
The file will be imported into Glean. Note: This can take up to 20 seconds, depending on file size.
Voila! Your slides will be imported into Glean.
To match up your slides with the audio, simply select the relevant section of the audio recording and hit 'Post Slide' under the slide pane. Check out our guide on using slides in Glean to find out more.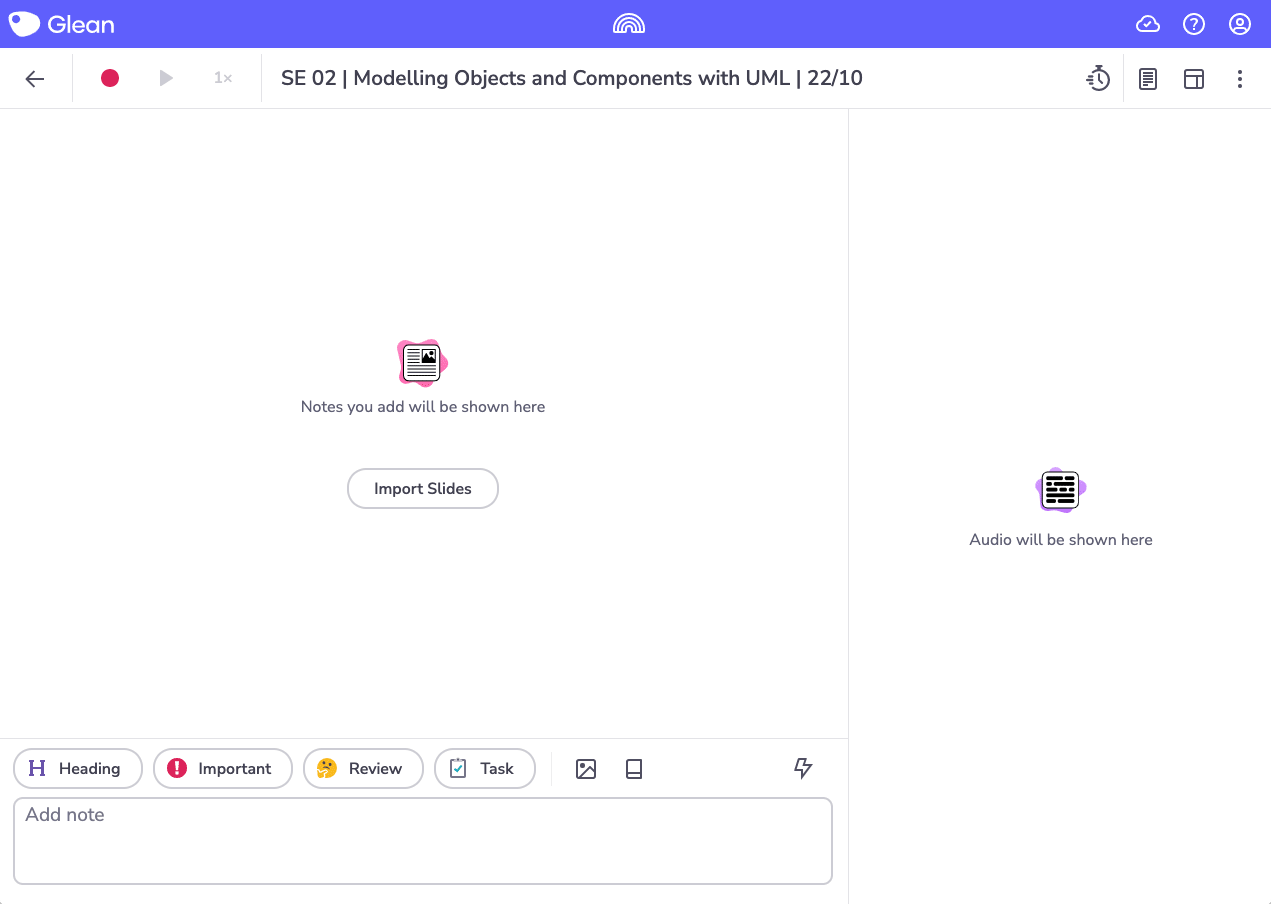 How does this help my learning?
Importing presentation slides from a lecture adds context to your notes and provides a helpful structure that you can build on.
By being able to upload PowerPoint slides directly, there is now no longer the need to manually convert files. This is a big time-saver - especially if you're running late to class and might have forgotten to convert ahead of time!