Do you ever feel like you're not making the most of your study time?
With Focus Timer, you can undertake short, focused bursts of study to learn more efficiently and effectively.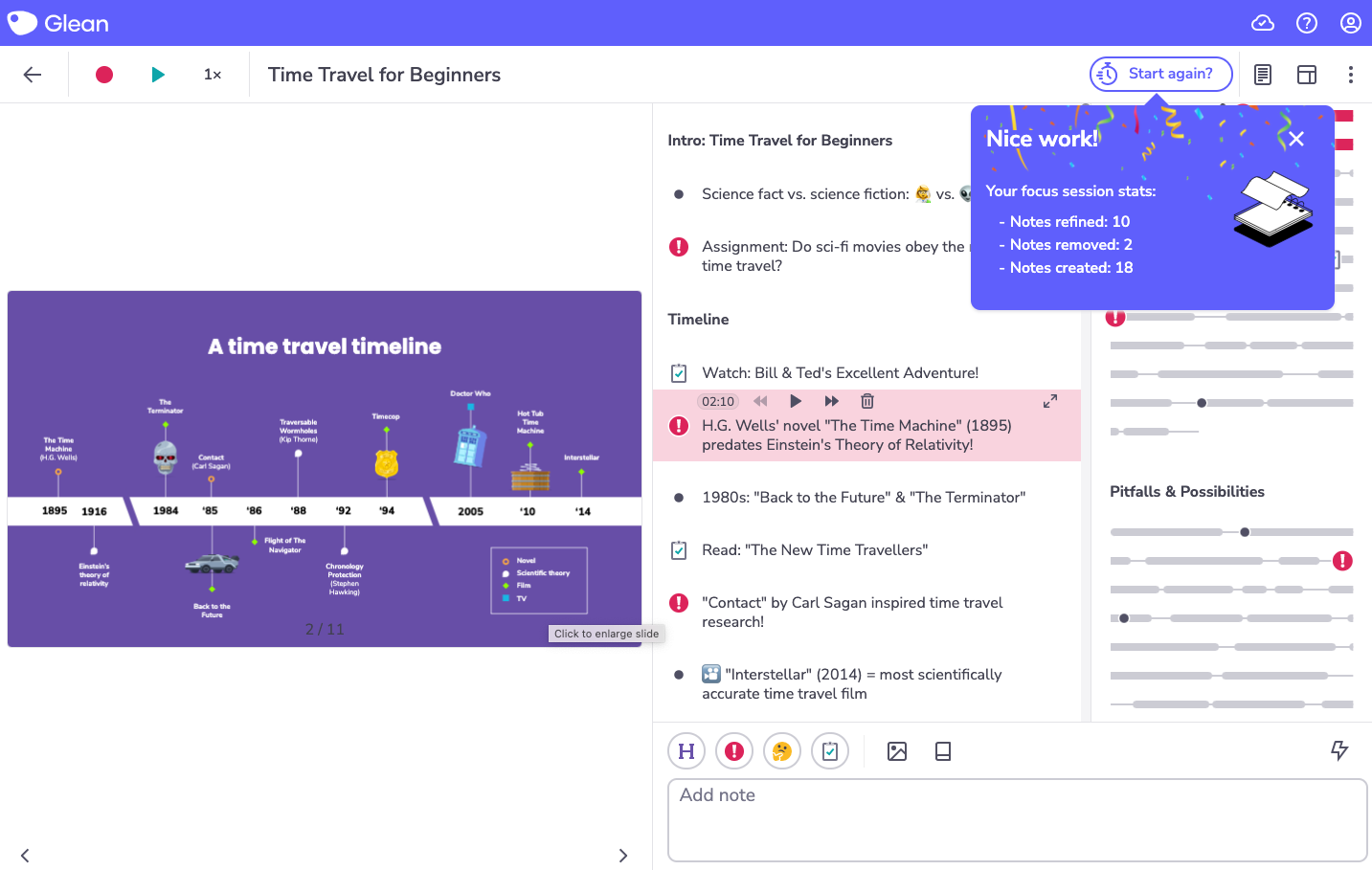 How does it work?
Getting started with the Focus Timer is easy:
Open up an Event and head to the top-right of your screen: here you'll find the new Focus Timer button. (Note: this is greyed out while recording).

Click the Focus Timer button, and select how long you would like to study for - this can be 10, 15 or 30-minutes - and hit 'Start Timer'.

Once clicked, a timer will appear in the top-right indicating how long is left in your current session - time to get studying!

When the timer finishes counting down, a short summary will appear showing your activity from the session.

Not quite finished? Simply start the timer again and keep studying - but don't forget to take a break!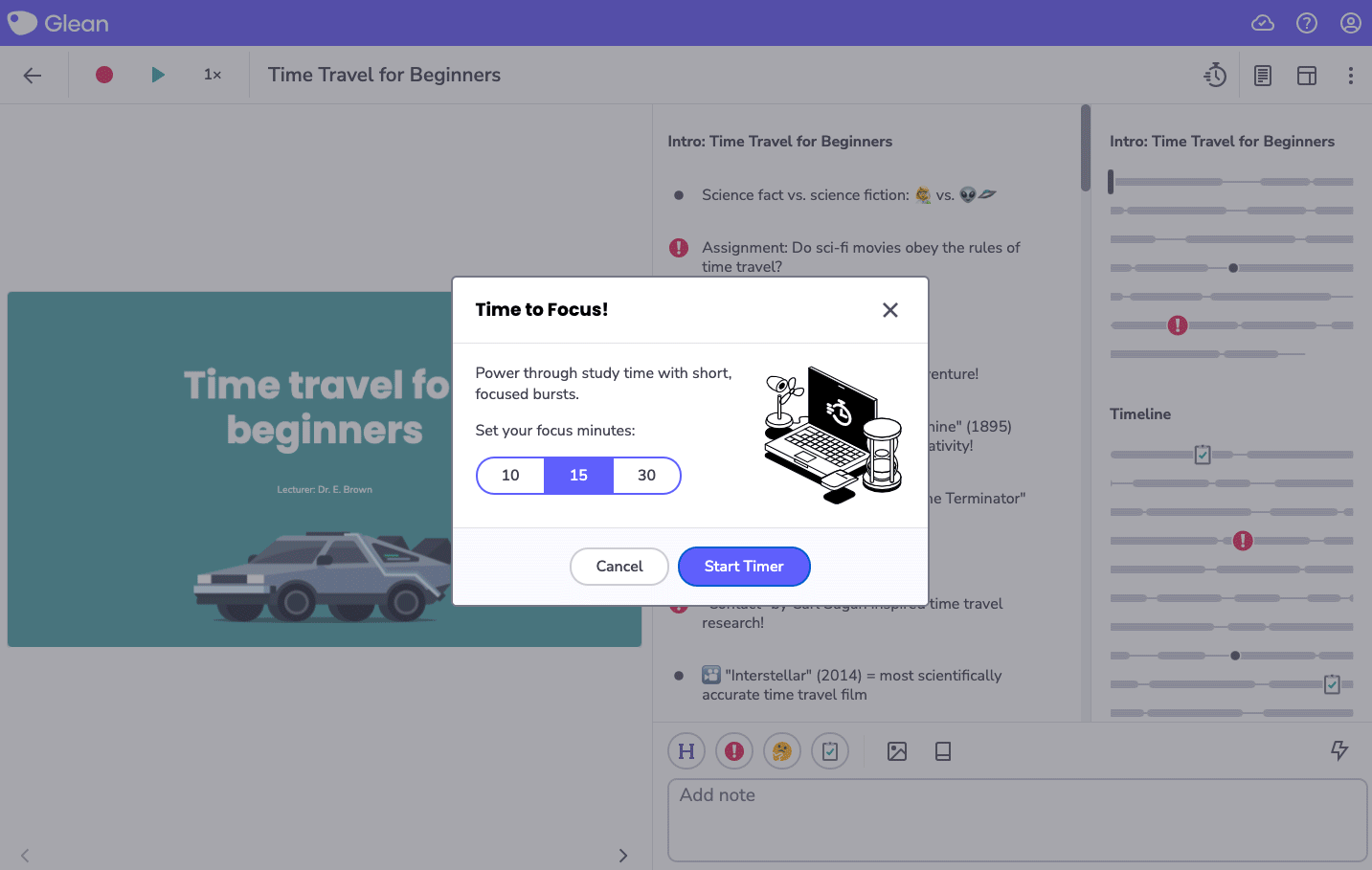 What can it be used for?
Focus Timer is a great way of introducing structure to your studies and making the most of your time. By focusing your attention on one subject at a time, this will help you to learn more efficiently and effectively during your study sessions. You will also be creating more detailed study resources which will benefit you long-term learning!