Screenshots and images are a great way of bringing notes to life and adding context to complicated topics - especially for visual learners.
That's why we've created Easy-Add Images, our latest feature that gives you the ability to add images to your notes via web search! It's now faster and easier than ever to enrich your notes with illustrations, photos or GIFs.
How does it work?
Adding images to your notes is extremely straightforward (as the name suggests!):
To get started, click the 'Post Image' button - you can do this whether you're recording a new Event or reviewing your notes.

Choose whether to import a file from your device, or enter a search term.

If you enter a search term, you will be shown a series of results. Select the most appropriate, and that's it! Your image will be posted into your notes feed.

If you choose to import an image from your device, simply navigate to the file you're looking for and click 'Open'. That's all there is to it!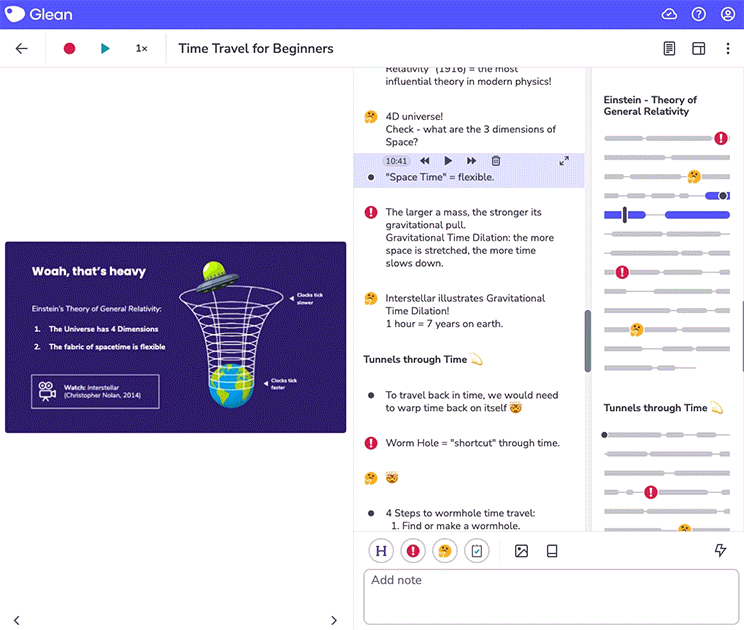 If you're recording an online class, you add an instant screenshot of the recorded session with the 'Post Screenshot' button. Note: this option will only appear while recording an online class.
How does this help my learning?
Adding images to your notes helps to build understanding and can be very beneficial to the learning process:
Supplement notes: It's now easier than ever to supplement your learning with illustrations, photos or GIFs.

No slides, no problem: Don't have access to the lecture slides? Use the Screenshot functionality to capture each slide as the lecture is presented.

Supports note taking strategies: Using visual material to build out your notes supports digital note-taking strategies (e.g. AVID).