We've added the ability to import audio files into Glean! You can now build out your notes in Glean using recordings from other devices, older and pre-recorded files.
The ability to import audio has been one of our most requested features, and there's plenty you can use it for! In this blog post, we'll explain how to use Audio Import and will discuss some of the ways it can be used.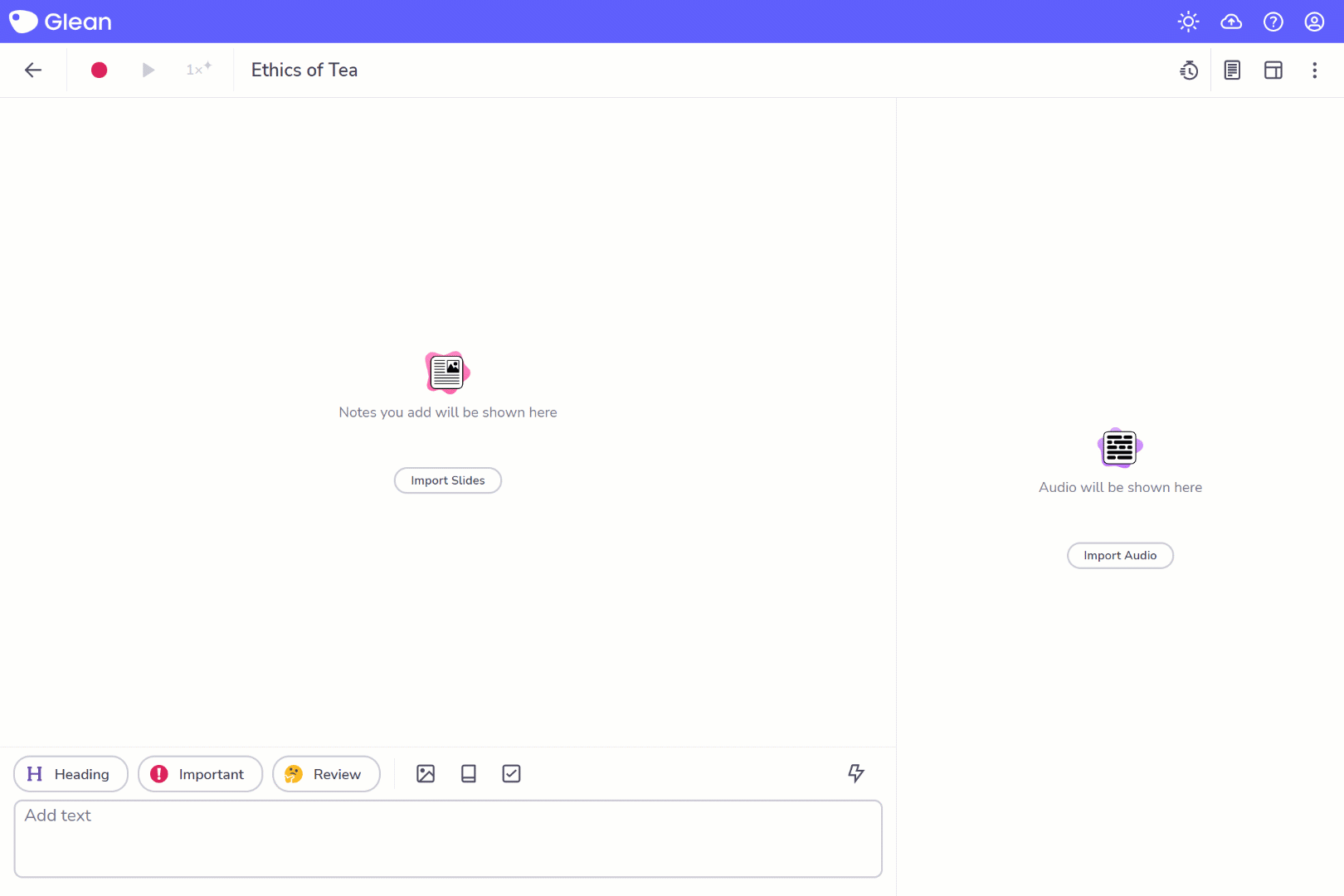 How do I use Audio Import?
Using Audio Import is simple:
Create a new Event.
Select the option to import audio - either from the button in the audio stream, or via the Event Options menu.
Select an audio file in a supported format (MP3 or WAV).
Wait a short while for the audio to be imported.
Once the import is complete, the audio will appear as bubbles in the audio stream, just like audio that has been recorded directly into Glean.
Once your file has been imported, you can treat it like any other Event in Glean - listen back, add labels and notes, supplement with images and definitions, or set tasks with due dates.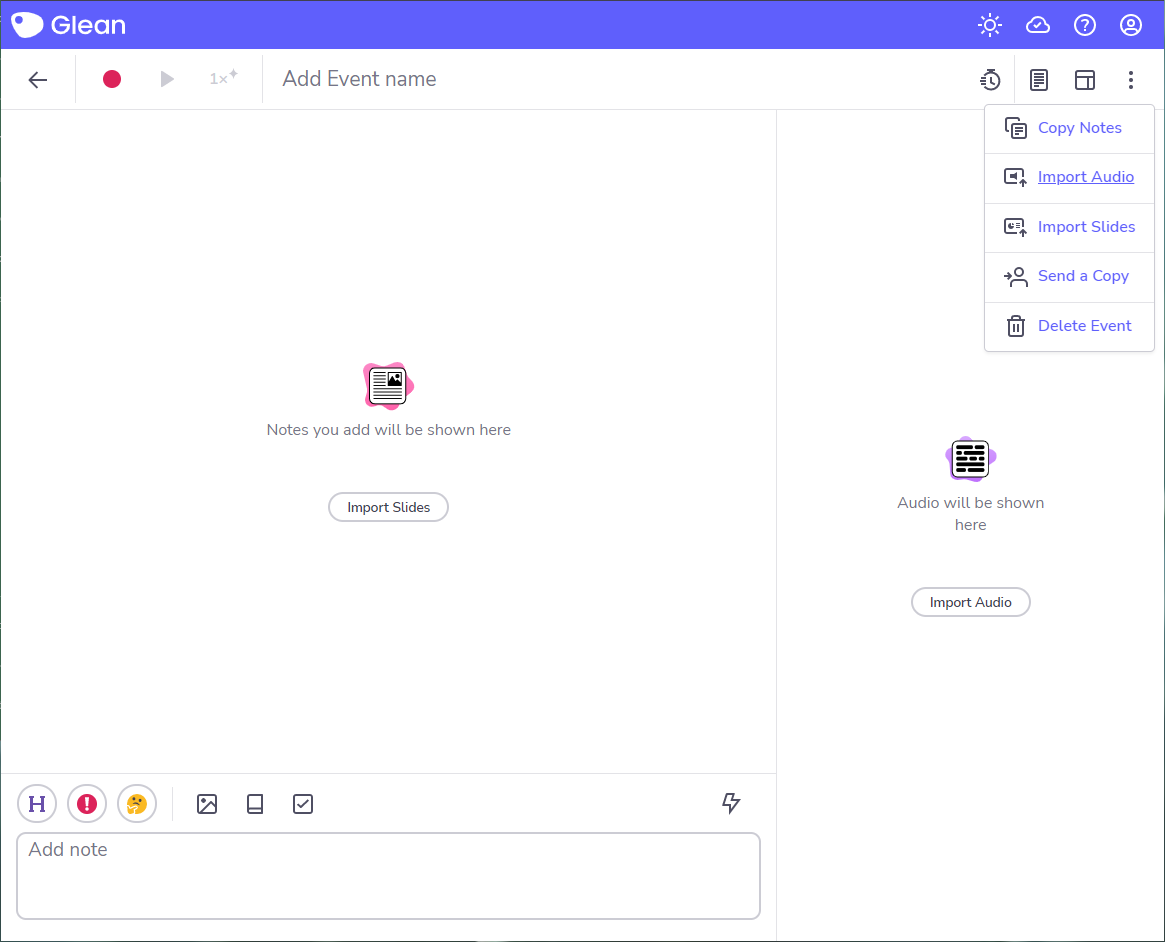 What can Audio Import be used for?
There's a wide range of potential uses for Audio Import!
Use it to engage with pre-recorded audio: for example, you might receive recordings after being unable to attend the live lecture. Or, you might want to collate recordings made outside of class - for example interviews conducted as part of a group project. Audio Import makes it easy to add all of this content into Glean, so you can ensure you're not missing any information this semester.
Similarly, anyone making the switch to Glean from another platform can now consolidate all of their notes into one place by importing old recordings. We know switching note taking platforms can be daunting - especially in the middle of the academic year! - but this update makes the process a little easier.
Audio Import can also help you 'upgrade' older recordings with Glean features like Audio Clean-up or Transcription. Rather than letting recordings linger on a digital recorder or other device, import them to Glean and build them out with text notes, images, slides, and more, to create engaging learning resources!
Audio Import is available now for all users - why not log into Glean to try it out for yourself?