Hey Mark!
Could you tell us a little bit about yourself and your role here at Glean?
Hellooo all. I'm Mark & Senior DevOps Engineer at Glean 👋
I'm originally from Northern Ireland, but I've been living in England for the last 10 years. I'm also the Pride Lead at Glean Pride which is our internal LGBTQ employee network. I'm also a lover of all things Cloud, Kubernetes, Infrastructure 👾
I joined Glean at the very start of the 2020 lockdown so making it 2.5 years since I've been here. I actually found the role through my colleague Matt Russell. Funny story, we struck up a conversation in a coffee shop one day and he referred me for the role!
I'm also a huge travel lover - I went to 12 countries last year including a big trip around the US. I love quick weekend trips abroad too.
So, what did you get up to in Gibraltar?
Context: I'd basically ran out of annual leave for the year. Found return flights to Gibraltar for pretty cheap, so thought YOLO. Went on Saturday morning at 6am (awful). Came back late on Tuesday morning. I worked half a day from the balcony in Gibraltar!
Saturday & Sunday
Day 1 & 2
Went bar hopping, few restaurants, seen the monkeys up the rock, cable car up there, casino (came out 15p up!), shopped in Morrisons in what is essentially Spain (that's very weird). Our apartment had a roof-top hot-tub, sauna, steam room, pool setup. Which was ideal in the 26C late September heat!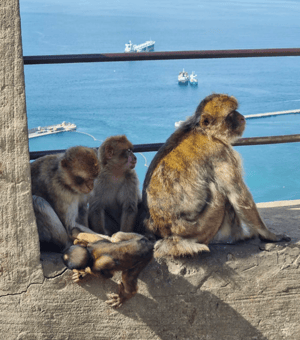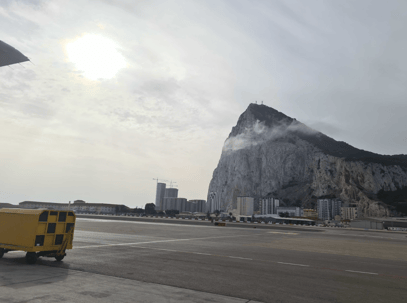 (Pictures of the monkeys & the rock)
Monday
Day 3
Set up shop on the balcony in our apartment, overlooking the runway of the airport (in Gibraltar, the runway has a busy road crossing it that they close a few times a day for planes to land). You basically walk across the run-way to get to the city too, it's a stones throw from the centre.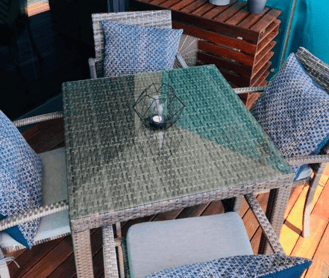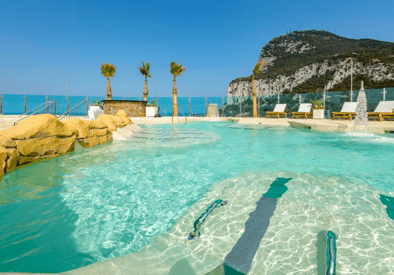 (Pictures of my desk for the morning & hotel pool)
On the morning, I got up, went for a swim, had some breakfast and sat down at my 'desk' for the day.
Filled my day with back to back meetings from 10am Gibraltar time onwards (9am UK time). Sat with my iPad, headphones, a note book and did all my calls with my boyfriend keeping my mug of tea topped up.
I finished work just after lunch - we went into the city for more of an adventure around. Ended up yacht shopping (living my below deck fantasy). Ended up heading into the caves where Alan Carr was playing that night!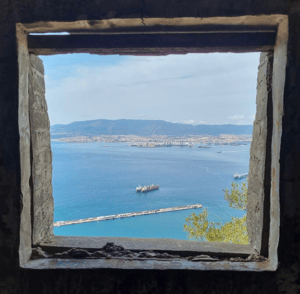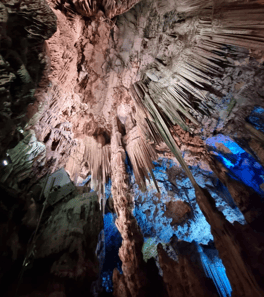 (Pictures of the view & the cave I visited)
Tuesday
Headed home! :(
Overall, it was amazing being able to just work from iPad as all I needed was good wifi and my headphones! It also saved me paying extra for a bigger bag to cart my laptop around.
Whilst I was out there I managed to do 2 1-2-1's with my team, a probation review, a line manager catch-up, supported my colleague Tony with some architecture design stuff for transcription and took 3 videos of planes landing while on calls.
Fancy working for Team Glean?
At Team Glean, we're always on the lookout for talented people to join us.
To learn more about working with us, and to see the latest opportunities, follow the link below!