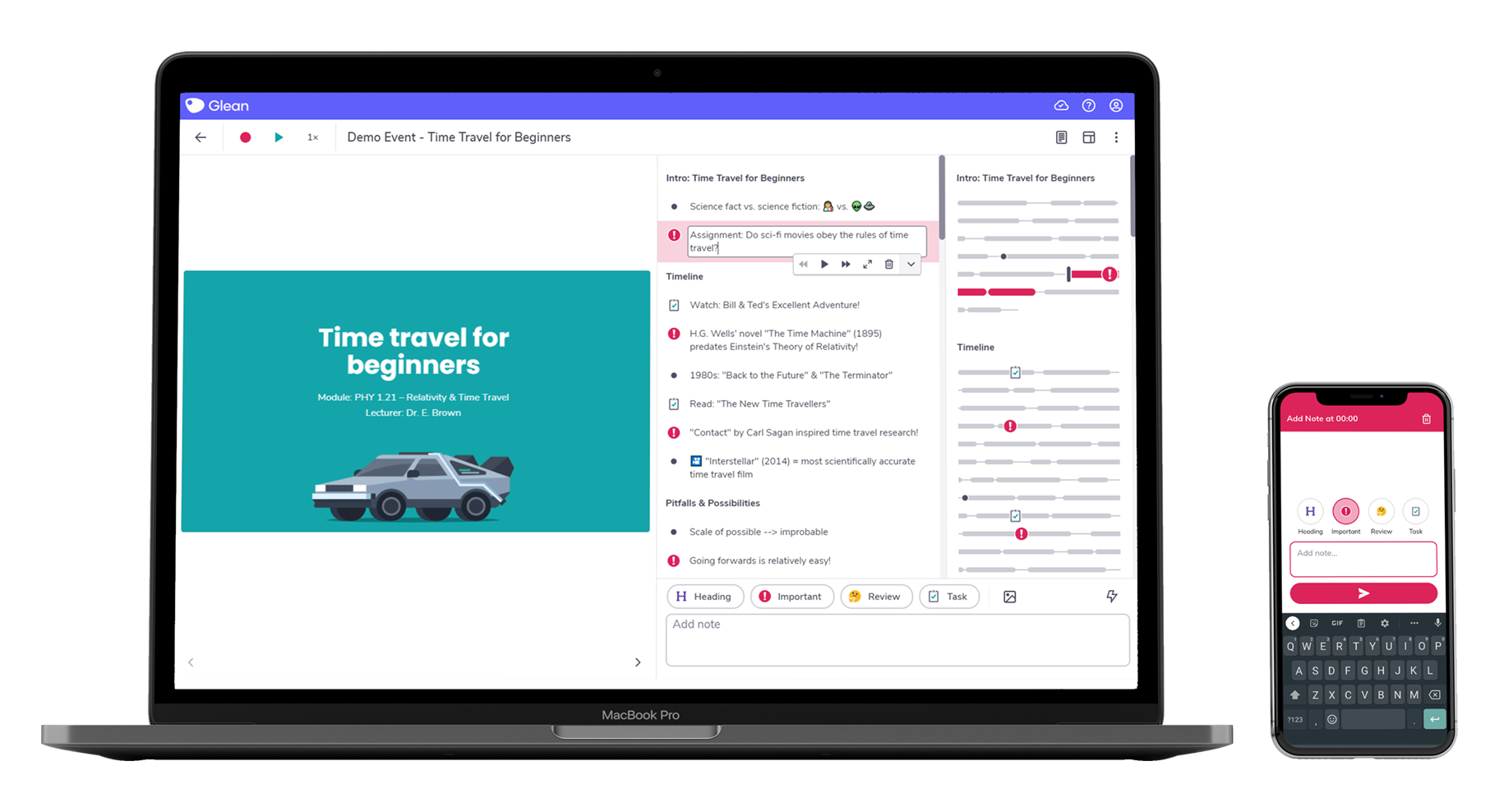 What is Glean for Education?
Glean for Education is the hybrid learning solution designed to support and improve note taking skills for students of all abilities, whether learning remotely or in a classroom.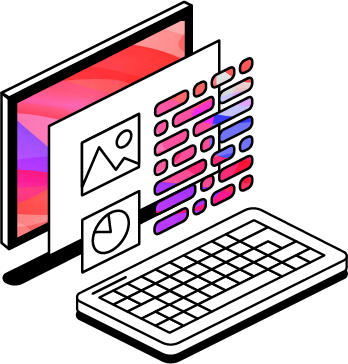 Glean vs. Sonocent: At a glance
In creating Glean for Education, we've taken the best features from Audio Notetaker, while adding additional services which allow you to provide inclusive support with ease.

Building on Audio Notetaker, Glean was designed specifically for universities and colleges. It's the full service accommodations package for the modern classroom that drives success for all students.

1. Glean is designed to be easy for your students to use, meaning that they can take better notes and put them to better use.

2. Glean helps students manage their notes easily, so they don't feel overwhelmed by an overload of information.

3. Meet your note taking accommodation needs with Glean. Our solution is highly accessible and easy to manage.
What results could you get with Glean?
Many Sonocent Audio Notetaker customers have seen great results with Glean.

Hear from the College of Charleston as they explain why they were so excited to upgrade to Glean.
"Glean increases accessibility for students. It improves our Universal Design for Learning approach in the classroom. All students would benefit from interacting with their lectures in a more dynamic way using Glean."
"We saw Glean as a chance to overcome the hurdle of having so many different note-taking accommodations. We can teach it to anyone. We can get them set up immediately. It's a game-changer."
"Even students who are concerned about learning a new software are attracted to Glean. It offers a notetaking method that's effective, allows ownership over one's notes, and is also easy to learn."
"Glean allows us to take peer notetakers out of the equation. There are fewer variables involved, and providing students access to lecture content is so much more manageable using Glean."
"Glean provides so much value. The customer service with Glean is phenomenal. There are so many resources, but whenever I can't find an answer I get a response within a few hours."
Let's chat about upgrading
No matter whether you want to upgrade from Audio Notetaker or a different Glean package, you can speak to one of our customer success managers by filling out the contact form linked below.

If you're not yet a customer, please feel free to fill out the same form and we'll look forward to chatting about your requirements.
Get started with Glean
"The trial period was a wonderful way to get acquainted with the product and gain feedback from students and faculties who used it."