We wanted to know how the pandemic has affected note taking support and how departments are planning for the future.
So we surveyed professionals from 95 institutions to get their view on the current situation, how they've been supporting students with note taking, and how they feel moving forward in a blended learning environment.
The results are collected in a whitepaper, which you can now download for free. But first, here are a few highlights:
A move away from peer notes
43% of respondents in our 2019 survey used peer notes as a primary note taking accommodation. In our latest survey, this has fallen to 25%.
Compare this to 38% of institutions now using AT as a primary accommodation, and we see a clear movement away from traditional methods and towards technology as a cornerstone of note taking support.
And this move is gathering momentum. Our survey showed that 43% of respondents want to decrease their use of peer notes within the next 5 years.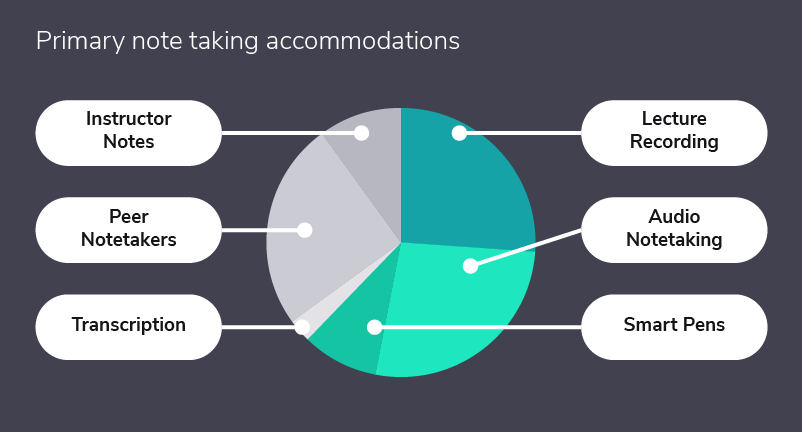 Digital transformation
How important is digital transformation to institutions for rebuilding after Covid?
58% of the survey respondents said they believe that digital transformation is a priority for their institution, while only 13% disagreed with that notion.
Could this suggest a radical change toward a more modernized form of learning support? And what can be done to help improve student satisfaction alongside this, especially during these difficult times caused by the pandemic?
One AT specialist from Canada believes that to improve satisfaction you must "Create relationships - It's been more difficult in the current environment. More UDL in course design."
But what is seen as a reliable solution for this digital transformation in the future?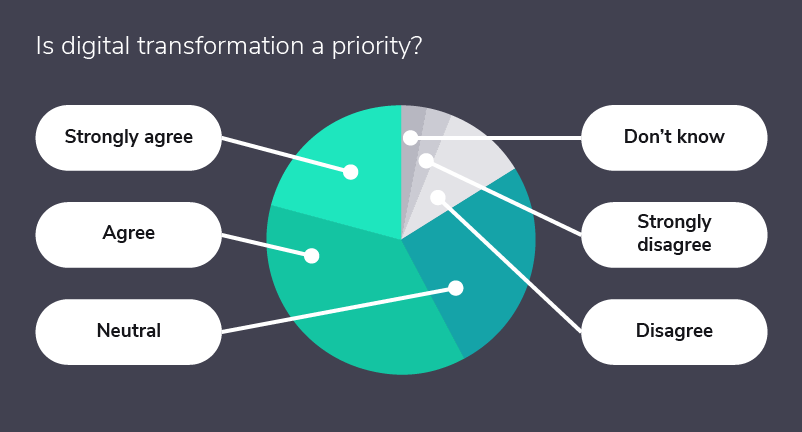 Compliance
One of the biggest concerns facing any department is ADA compliance. We asked respondents to tell us how confident they were in peer notes and AT as compliant accommodations during blended learning.
Only 39% of respondents believe that peer notes provide a compliant accommodation in a blended learning model. Contrast that with 85% of respondents thinking the same about AT.
There is clear confidence in AT as an ADA-compliant accommodation versus peer notes, a belief that may be fuelling the drive toward greater technology investment.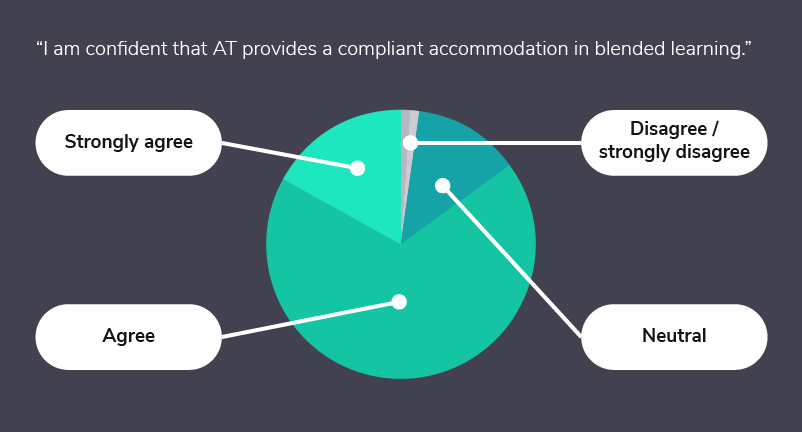 Download your free whitepaper
This past year has caused many changes to note taking support, and those changes are likely to continue into the future as we try to move beyond the pandemic. Seeing these changes, and what institutions like yours are planning to do next, gives you a great opportunity to start conversations on your campus about the shape of note taking support to come.
Get that insight and more with your free whitepaper. Follow the link below to access it!