Our latest survey of North American disability services professionals sought to answer three fundamental questions:
1 - Where are we as a community?
2 - How has the pandemic impacted student support?
3 - What's the plan for the future?
The responses we received, from all levels of administration, institution type and region, reveal a striking pattern. One that will give you and your department a vision of the shape of note taking support to come.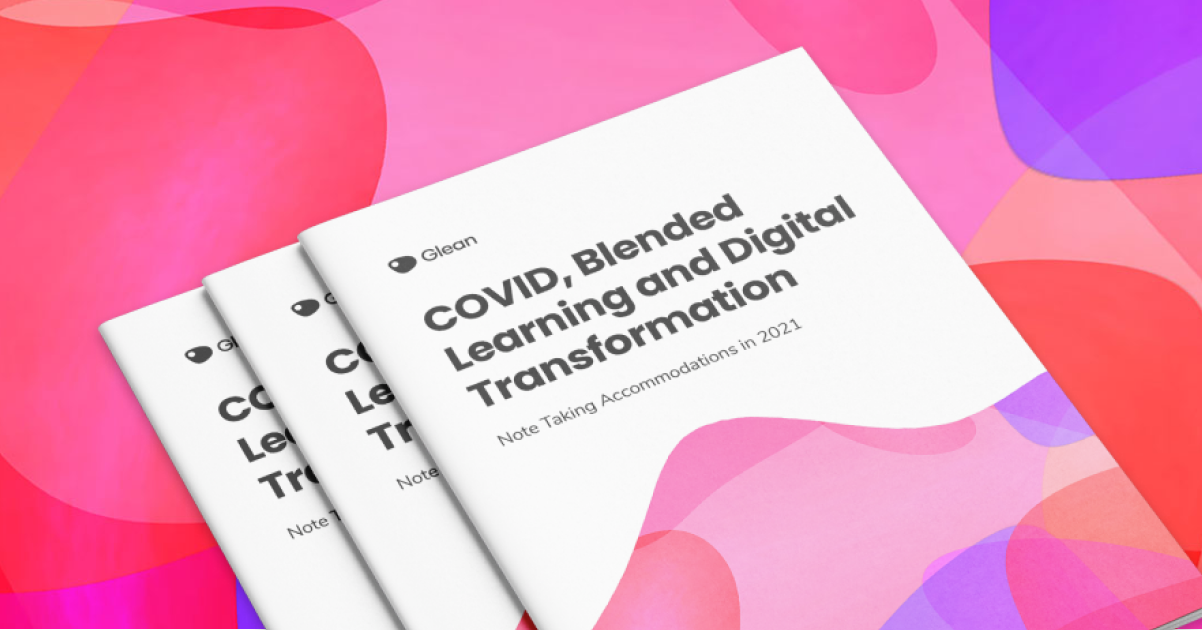 The shape of note taking support to come
Packed with data, analysis and individual responses from our survey contributors, your free whitepaper will help you…
Understand how other departments run their note taking services
Gain a bird's-eye view of disability services in 2021
Learn how 'Digital Transformation' is influencing decision making within the community
Empower learners of all abilities
Talk to us about how Glean for Education can support and improve note taking skills.